Understanding Clinical Trials
Find resources to help explain what it means to participate in a clinical trial - an important first step for people considering volunteering.
How Clinical Trials Work
The idea for a clinical trial often starts in the lab. After researchers test new treatments or procedures in the lab, the most promising treatments are moved into clinical trials. As new treatments move through a series of steps called phases, more information is gained about the treatment, its risks, and how effective it is.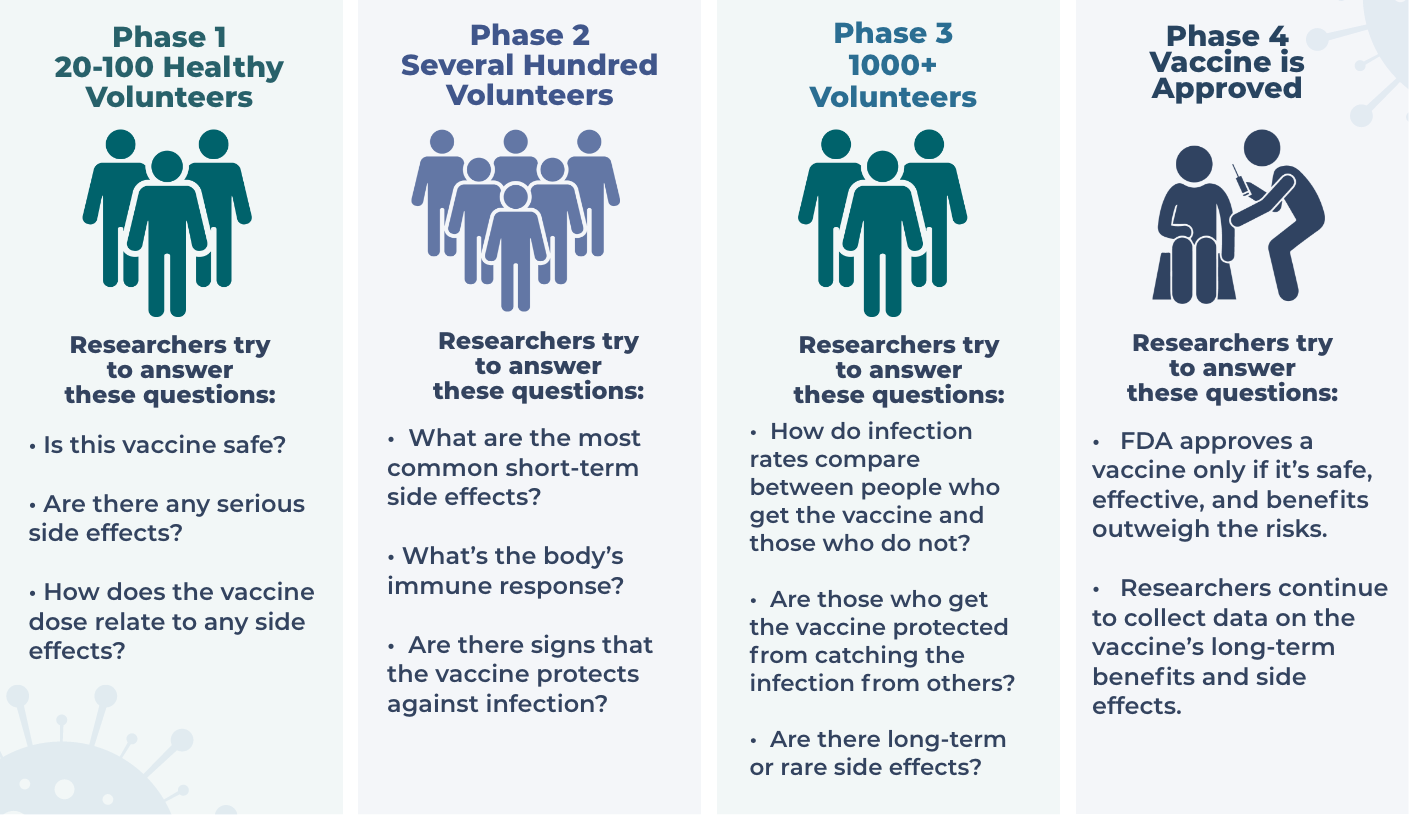 Volunteering for a Clinical Trial
Image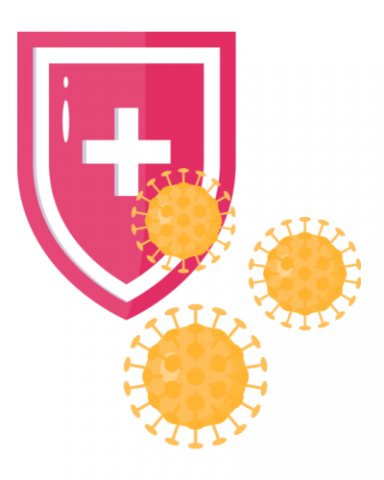 Volunteering for a Clinical Trial
Many people aren't sure if volunteering for a clinical trial is the right decision. A few important facts about how all clinical trial volunteers are protected may help someone make a better decision. Points to consider include:
Joining a research study is completely voluntary.
All study volunteers go through a process called informed consent before the trial starts to make sure they understand all of the risks and benefits of being in a study.
Volunteers may leave a study at any time and for any reason.
Clinical Trial Resources You Can Share
Social Media Messages
Share these social media resources to encourage the spread of accurate information about COVID-19. Copy and paste into your feed.
Social Media Images
To download an image and save the file to your computer, click on the link for the social media platform you'd like to use.