The NIH wants to make sure that vaccines and treatments work for everyone — not just for some.
Diversity in COVID-19 Science
Image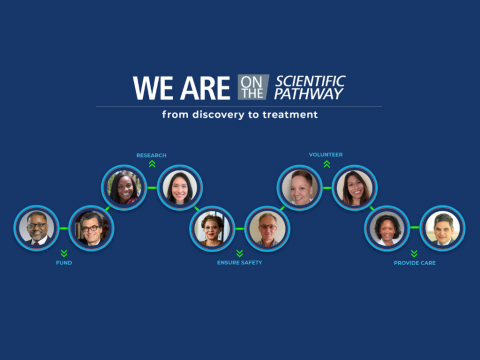 Diversity in COVID-19 Science
Safety always guides the scientific pathway toward vaccines and treatments. And at each step on the pathway, we can find people like us – a diverse group of people. Here are just a few who are working every day to help us conquer the pandemic.
Explore the Scientific Pathway
The Importance of Inclusion in Clinical Trials
Image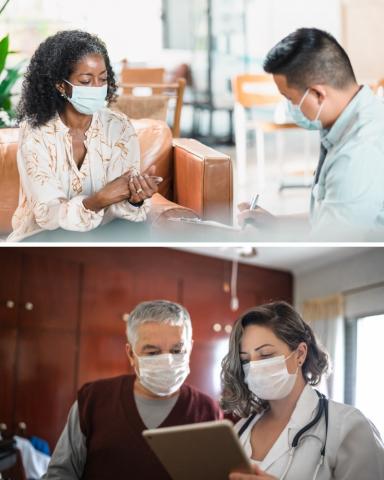 The Importance of Inclusion in Clinical Trials
Participants in any clinical trial should represent the patients who will use the drug or vaccine being tested. But issues of mistrust, along with other barriers to participation, have deterred people from communities of color from volunteering. This mistrust is understandable, given historical mistreatment and exclusion of research participants who are members of these groups.
NIH is committed to removing barriers and helping people from communities hardest-hit by COVID-19 take part in vaccine and treatment trials because their engagement and participation are essential for the development of vaccines and treatments that are safe and effective for these communities.
Image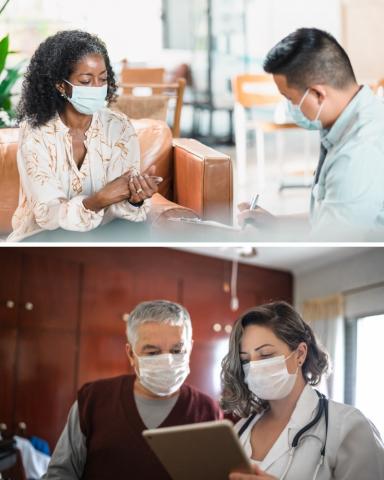 Health Equity and the COVID-19 Pandemic
Image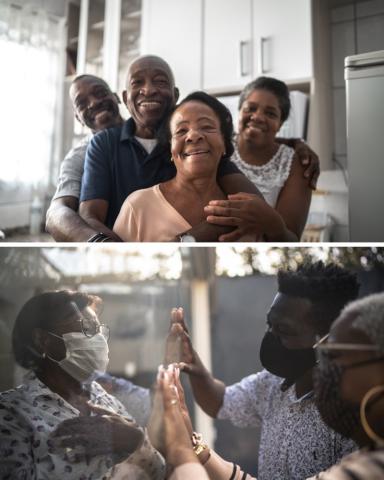 Health Equity and the COVID-19 Pandemic
In the United States, COVID-19 has struck racially and ethnically diverse communities particularly hard. For example, African Americans, Hispanics/Latinos, and American Indians/Alaska Natives are around four times more likely to be hospitalized with COVID-19 than are white people. 1
The inclusion of people from these hard-hit communities of color is critical to making sure that vaccines and other treatments developed to combat COVID-19 are safe and effective for the people who need them most.
External links provide additional information that is consistent with the intended purpose of this site. NIH cannot attest to the accuracy of a non-federal site. Linking to a non-federal site does not constitute an endorsement by NIH or any of its employees of the sponsors or the information and products presented on the site. Read more about NIH web policies.