Find resources to help explain what it means to participate in a clinical trial — an important first step for people considering volunteering.
An idea for a clinical trial often starts in a lab. After researchers test new treatments or procedures in a lab, the most promising treatments are moved into clinical trials. As possible new treatments move through a series of steps called phases, more information is gained about the treatment, its risks, and how effective it is.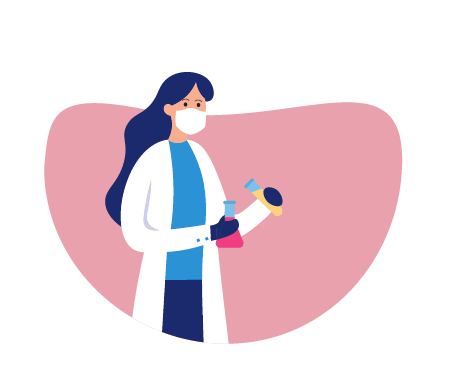 Clinical research, including clinical trials, have led to or improved every vaccine and treatment available today.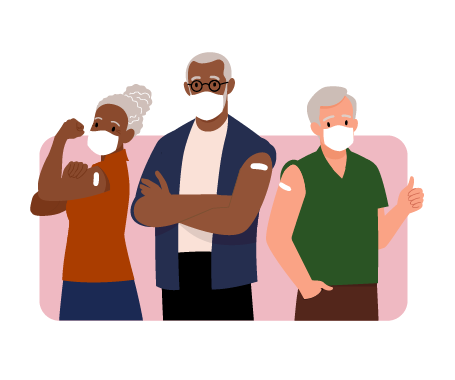 Joining a research study or clinical trial is completely voluntary, and you may leave a study at any time for any reason.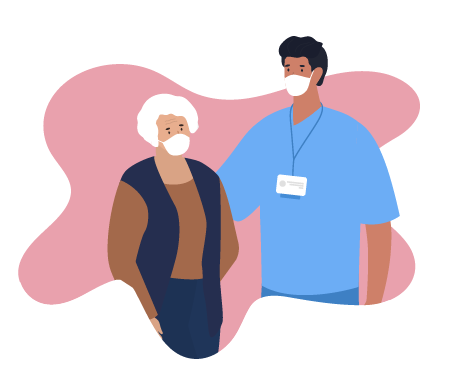 Clinical trials and clinical research studies conducted today have safeguards in place to protect the safety and rights of everyone who volunteers.
Resources
You can make a big impact in the fight against COVID-19 by sharing factual and trustworthy information in your community and networks. Copy the links or download the resources below to help spread accurate information.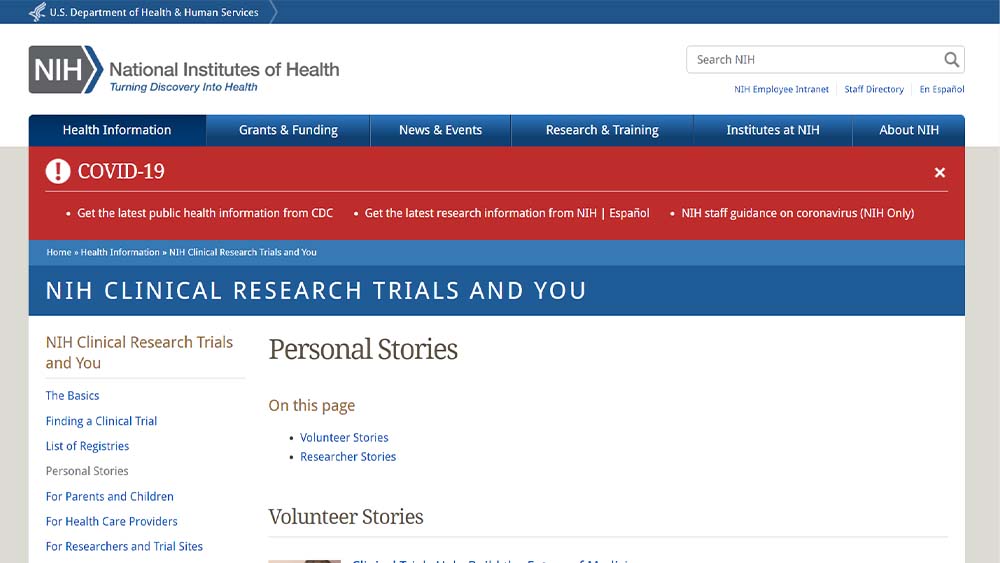 Website
Source: National Institutes of Health (NIH)
Updated: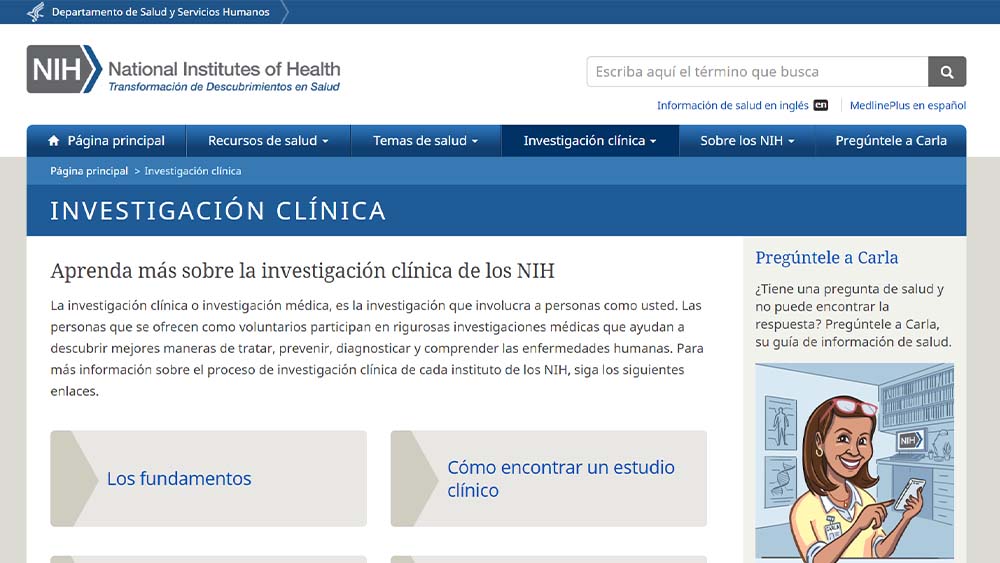 Sitio Web
Source: National Institutes of Health (NIH)
Updated: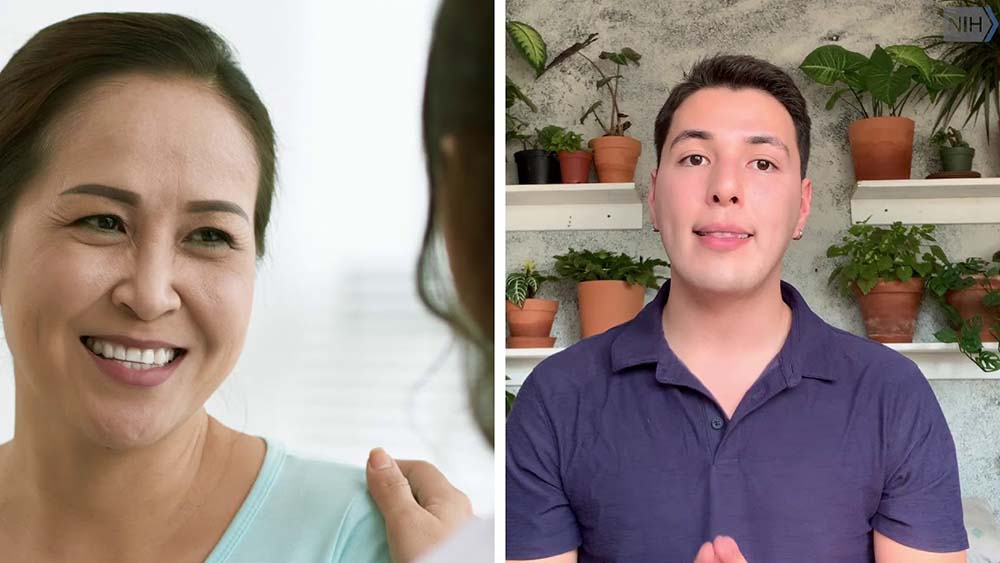 Video
Source: National Library of Medicine (NLM)
File Info: (1:44)
Updated: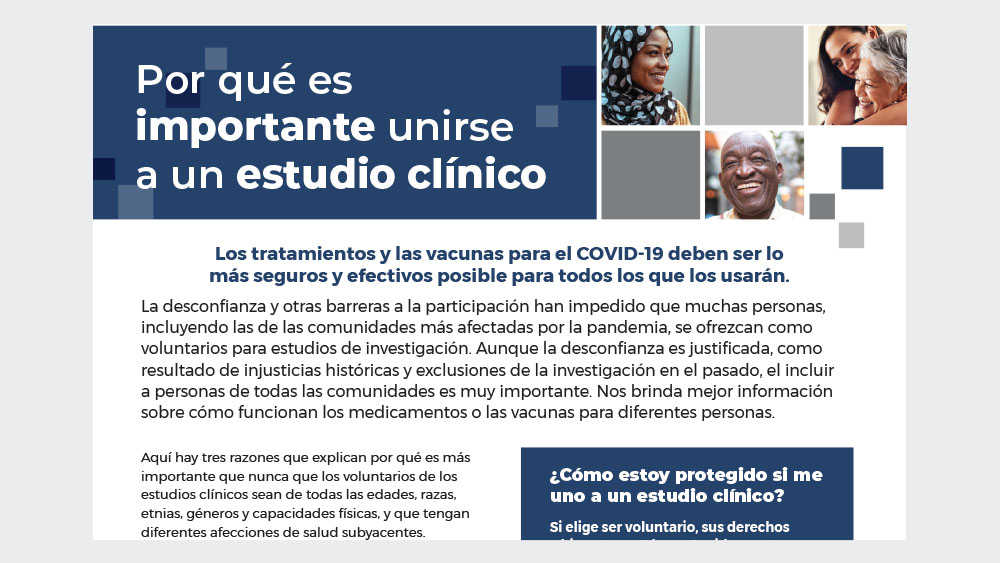 Hoja informativa
Source: NIH Community Engagement Alliance (CEAL)
File Info: PDF (139KB)
Updated: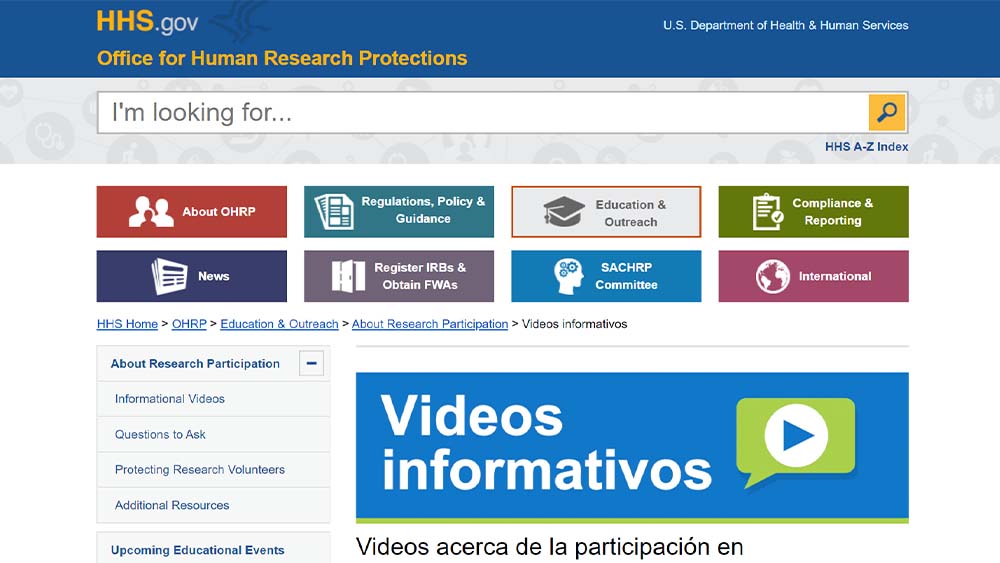 Video
Source: U.S. Department of Health & Human Services
Updated: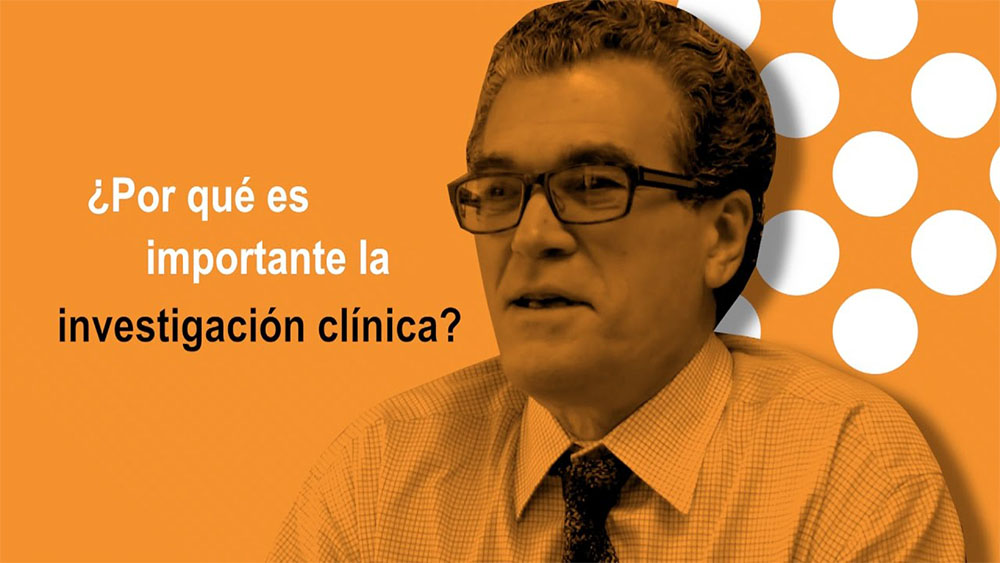 Sitio Web
Source: National Institutes of Health (NIH)
Updated:
External links provide additional information that is consistent with the intended purpose of this site. NIH cannot attest to the accuracy of a non-federal site. Linking to a non-federal site does not constitute an endorsement by NIH or any of its employees of the sponsors or the information and products presented on the site. We proudly comply with 508 accessibility regulations, but we cannot be responsible for Section 508 compliance (accessibility) on other federal or private websites that we link to. Read more about NIH Web policies.