Network for Community-Engaged Primary Care Research
Image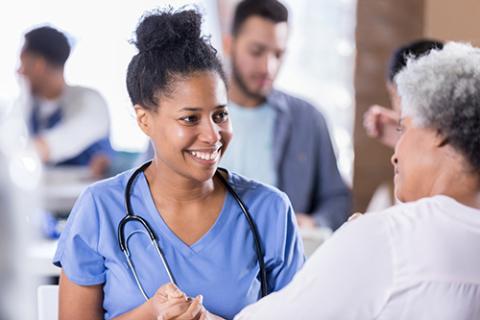 Network for Community-Engaged Primary Care Research (NCPCR) supports the CEAL mission by leveraging community-engaged research in primary care settings to address health inequities. The trusted voices of health care providers are enabled as they engage patients within their communities. In this role, primary care providers actively address misinformation and disinformation related to prevention and treatment of coronavirus disease 2019 (COVID-19) and its lingering effects and symptoms.   
Image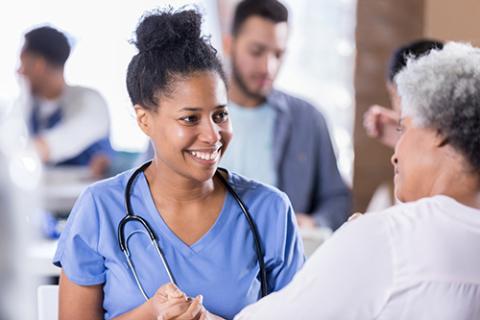 Much like the CEAL research teams, primary care providers can use community-engaged research as an effective and sustainable strategy for delivering community-focused, collaborative, and equitable primary care in underserved communities. NCPCR provides support to primary care practices that seek to build community-based partnerships aimed at identifying and implementing effective strategies to address health inequities.
NCPCR Mission
To establish a primary care research network within the NIH Community Engagement Alliance (CEAL) that is aligned with CEAL's goals to build short- and long-term community-based partnerships to address health inequities and improve diversity and inclusion in research.
Objective 1
Support research on awareness, education and mistrust related to COVID-19, including testing, vaccine acceptance and uptake, and the lingering effects of COVID-19
Objective 2
Promote inclusion of populations disproportionately affected by COVID-19 in clinical studies and trials (especially vaccine testing, therapeutic, and Long COVID trials)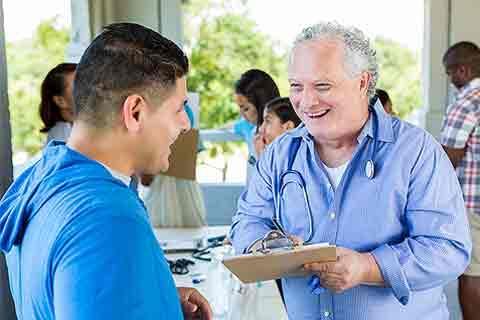 Community Engagement
Many Federally Qualified Health Centers (FQHCs) and Primary Care Research Networks (PCRNs) have established trust with the communities they serve and can deliver effective messages during regular provider-patient engagement about the importance of testing, vaccine hesitancy, and other preventative measures, as well as participation in research.
Short- and Long-Term Benefits to Public Health
The NCPCR will focus on health equity and factors related to social determinants of health that impact CEAL communities. Additionally, this research can apply to other health issues within these communities including maternal health, pediatrics, and chronic disease management.
Broadening Opportunities for Inclusion in Clinical Trials
With the support of primary care providers, CEAL teams can further promote inclusive participation in research through this broader clinical trial referral network.
CEAL-NCPCR Teams
NCPCR, guided by community-engaged researchers and supported by trusted community organizations and messengers, is an NIH-wide effort co-led by the National Heart, Lung, and Blood Institute (NHLBI) and the National Institute on Minority Health and Health Disparities (NIMHD). 
CEAL-NCPCR Teams identify and test effective, community-engagement strategies to increase awareness, education, access, and inclusion of underserved communities in research designed to advance the prevention and treatment of COVID-19 in primary care settings. Areas of emphasis include enhancing vaccine confidence and uptake and promoting inclusive participation in clinical studies and trials related to COVID-19.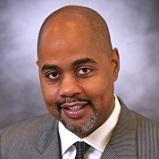 NCPCR-Morehouse School of Medicine (MSM)
Dominic H. Mack, M.D., M.B.A. 
Principal Investigator
Camen Anderson
Bryant Bailey
Peter Baltrus 
Mitchell Blount
Megan Douglas 
Anne Gaglioti 
Rhonda Harris
Chaohua Li 
Anita D. Misra-Hebert 
Phoebe Nelms
Denita Walston
Connect with the NCPCR MSM team through their website or social media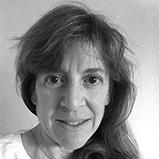 NCPCR-OCHIN
Marion Sills M.D., M.P.H. 
Principal Investigator
Sarah Adams
Karen Albright
Treasure Allen 
Arwen Bunce 
Reverend Angeloe Burch
Angela Combe
Erika Cottrell 
Melinda Davis 
Rachel Gold 
Rose Gunn 
Brigit Hatch 
Anne King
Molly Krancari 
Shuling Liu
LeAnn Michaels 
Aileen Ochoa
Sean O'Leary
Jee Oakley 
Danielle Reich
Kati Sanchez
Christine Spina
Anna Steeves-Reece
Anna Templeton
Connect with the OCHIN team through their website or social media

Cross-NCPCR Coordination Management
OCHIN and MSM Managers will be responsible for coordination of cross-project recruitment, communications dissemination, and advisory board/engagement needs.
Collective Patient and Stakeholder Advisory Expertise
For cross-network dissemination, implementation, and research activities, OCHIN and MSM will seek joint engagement, advice, and iterative input on designs as appropriate.
Cross-Network Recruitment 
OCHIN and MSM will coordinate recruitment for projects across networks to achieve the national reach desired by NIH for these efforts and to maximize the number of CEAL state networks engaged in each project.
Cross-Network Participation
MSM has identified health centers in-network that share existing data with the research data infrastructure of the ADVANCE Data Network — a network that OCHIN leads and that already includes all OCHIN health centers.
Image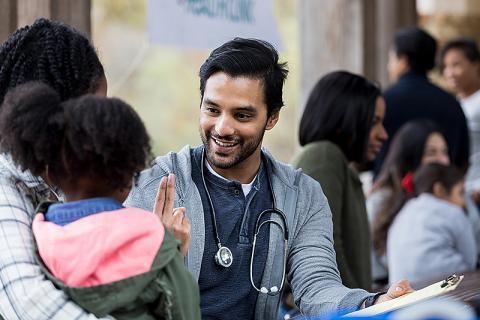 Proposed Projects:
A Coalition to Advance COVID-19 Equity (CACE)
Equity-Focused Primary Care Model
Accelerate COVID Vaccine and Treatment Equity (ACTIVATE)
Community Health Center (CHC) Interventions on Vaccine Confidence (CIVIC)
Contact Dr. Vanessa Marshall, CEAL NCPCR scientific program lead, for more information or questions.
Image