American Indian/Alaskan Native Interest Group
Interest Groups support successful community-engaged research and outreach for CEAL Teams collaborating with their communities of focus. Engagement efforts are guided by experts and best practices are developed and shared with all teams.
CEAL Teams currently represented in the AI/AN Interest Group include Arizona, Arkansas, California, Colorado, the DC Metro Area, Louisiana, Mississippi, New Mexico, and North Carolina.
Interest Group Co-Chairs

Dr. Karina Walters
University of Washington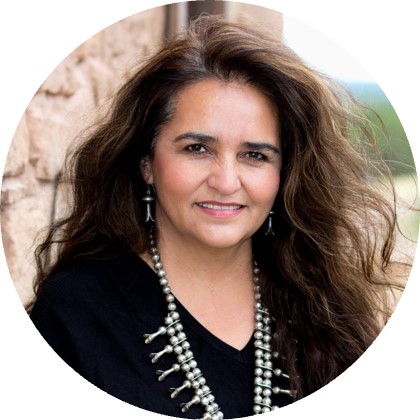 Dr. Michelle Kahn-John
University of Arizona
Jada Brooks
Arleen Brown
Savanna Carson
Lanor Curole
Anna Epperson
Michael Ferguson
Nanibaa Garrison
Matt Ignacio
Marita Jones
Gloria Kim
Tonette Krousel-Wood
Cyd Lacanienta
El-Sadek Lamees
Naomi Ruth Lee
Pearl McElfish
Juliet McMullin
Samantha O'Connel
Charlene Ortiz
Tassy Parker
Kim Pevia
Samantha Sabo
Victor Sutton
Nathania Tsosie
Don Willis