Diversity in COVID-19 Science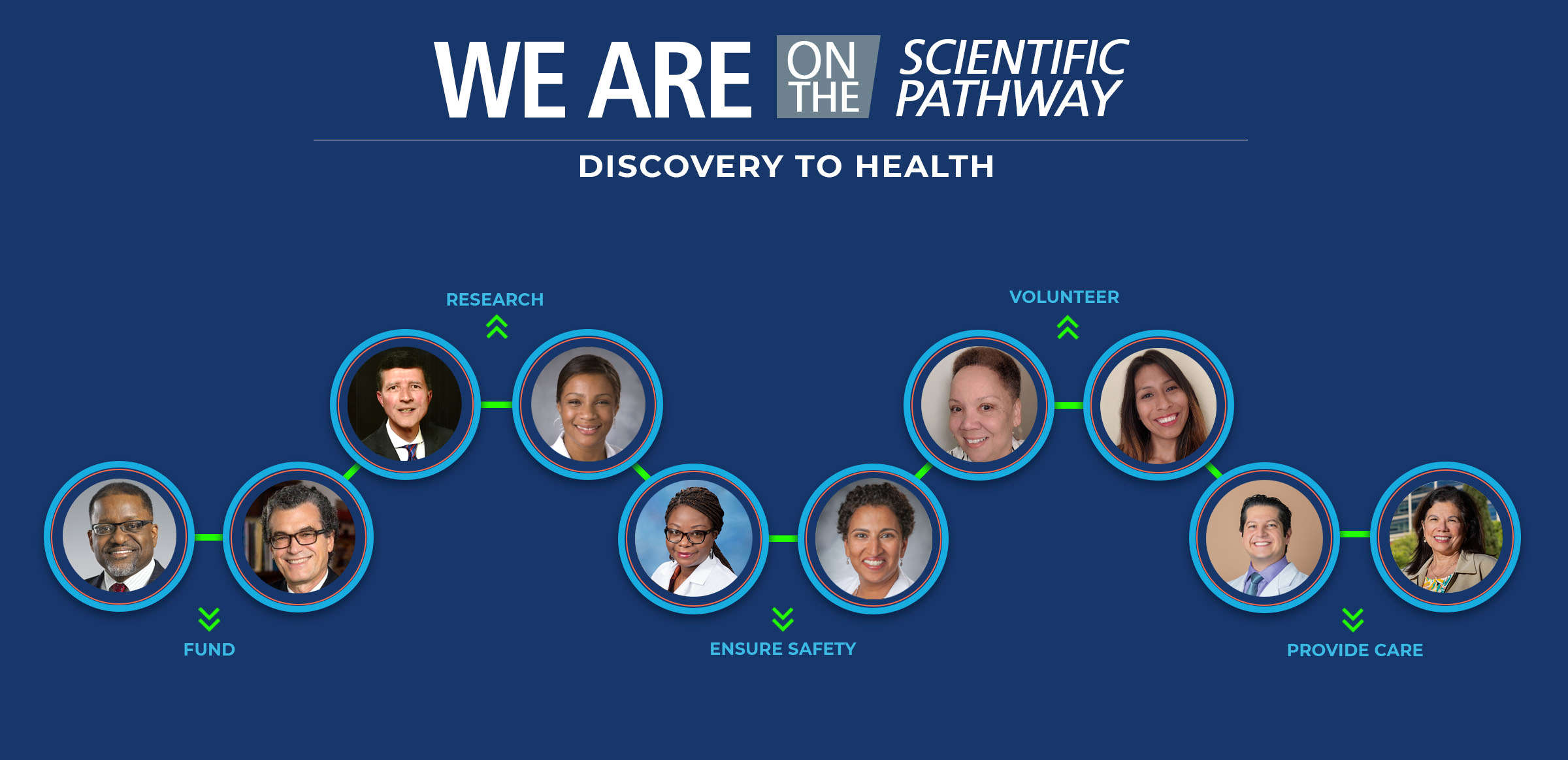 We Are on the Scientific Pathway, from discovery to treatment. This visual shows leaders who are helping conquer the COVID-19 pandemic. Left to right are two men who are funders, two women who are researchers, one woman and one man who ensure safety, two women who are volunteer participants, and one woman and one man who are healthcare providers. National Institutes of Health, Community Engagement Alliance.
Safety always guides the scientific pathway toward vaccines and treatments. Safety steers scientific leaders who review and fund research, informs recruitment of volunteers who partner with researchers and participate in clinical trials, frames the rigorous and continuous oversight of studies, determines regulatory approval, guides engagement efforts in communities, and directs doctors and nurses who bring discoveries to patients.
At each step on the pathway, we can find people like us – a diverse group of people. Here are just a few who are working every day to help us conquer the pandemic.
Meet People at Each Step on the Pathway
Fund
Public Health Funders, like NIH, conduct extensive reviews – including peer review – of proposed studies before funding research. Peer review is an independent evaluation by others working in the same field.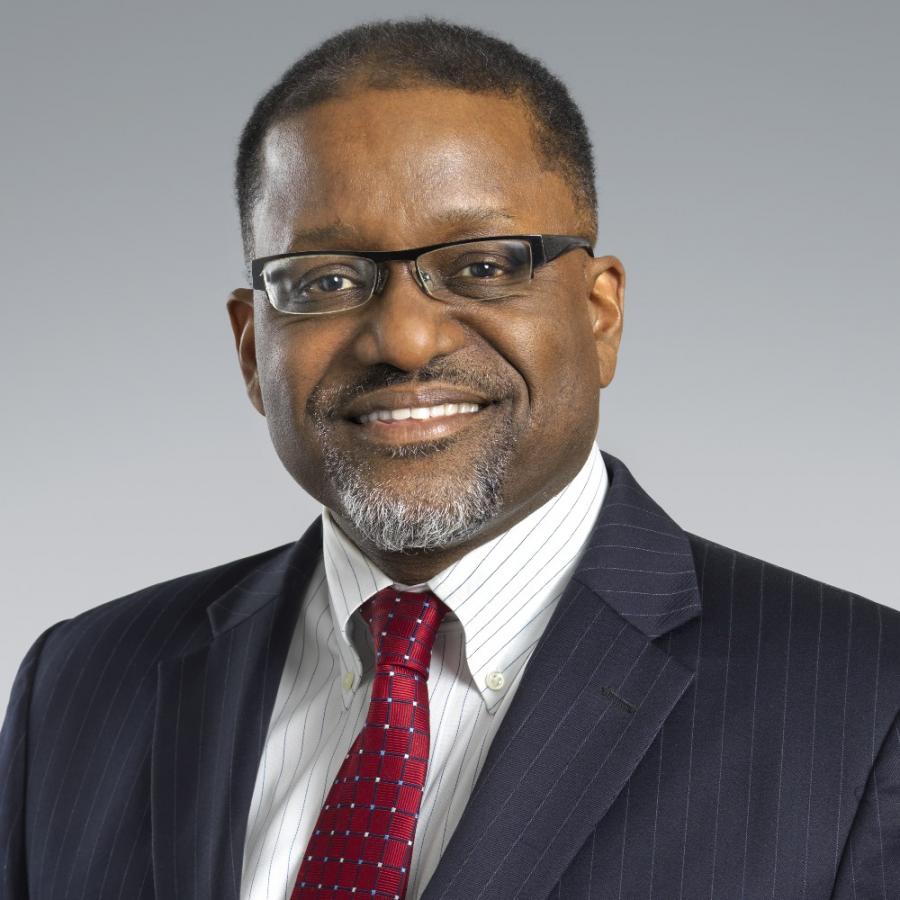 Dr. Gary H. Gibbons
Director, National Heart, Lung, and Blood Institute
"Science is part of the solution to ending this pandemic. It's important that communities of color participate in that research to define what's safe and effective, but also the research that will ultimately end this pandemic. We want our most adversely affected communities to get the most benefit from the science."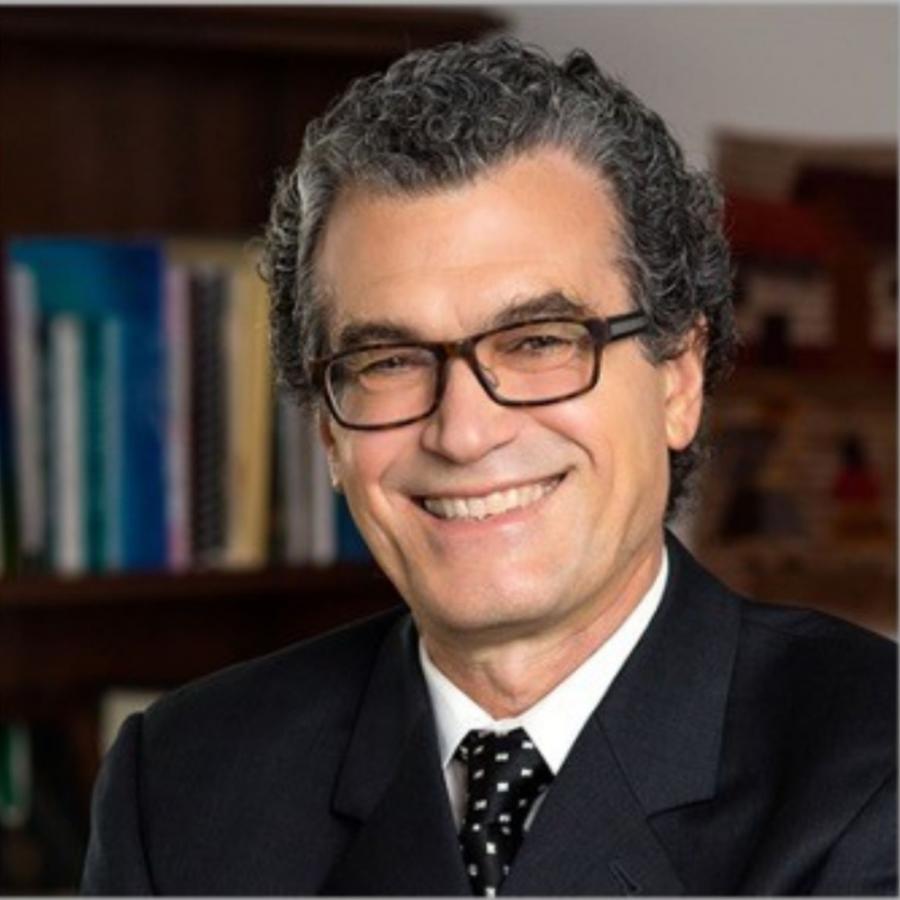 Dr. Eliseo J. Pérez-Stable
Director, National Institute on Minority Health and Health Disparities
"As we navigate through this pandemic, leaders in and members of communities of color have a significant role to play to promote trust in science. From leading scientific research to being participants in the research, we need to highlight the contribution of minorities and their commitment to work together for a better future for everyone."
Research
Researchers in labs and clinics work with their teams on studies that answer important scientific questions about health conditions, treatments, and vaccines. Other researchers working in communities, including the research supported by CEAL, focus on the needs of local communities at the neighborhood, city and state level. This community-engaged research connects with local leaders and organizations to forge lasting partnerships with the goal of finding the best ways to advance the well-being of people where they live. 
Research in Labs and Clinics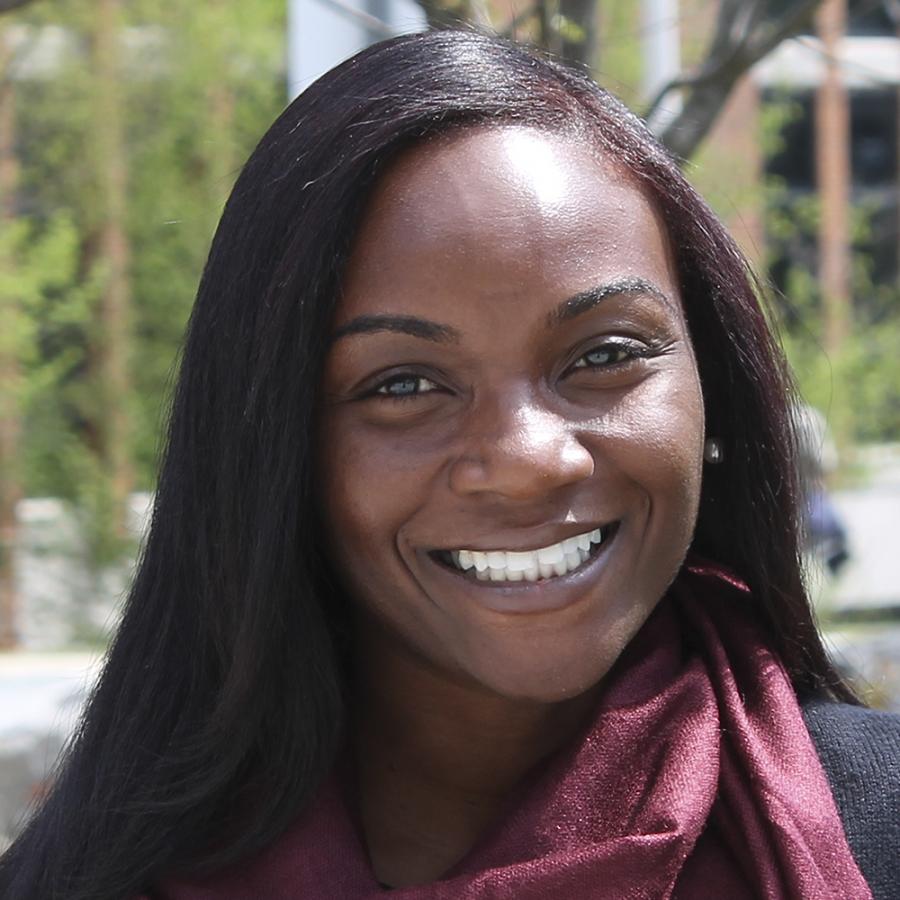 Dr. Kizzmekia S. Corbett
Viral Immunologist and Research Fellow, Vaccine Research Center, National Institute of Allergy and Infectious Diseases
"As a scientific researcher who was on the front lines during the development of these vaccines, I strongly believe in them. And as an African American, I absolutely understand the mistrust and the hesitancy to take the vaccine. But the vaccines are a way for us to really start to equalize the playing field when we're thinking about health disparities."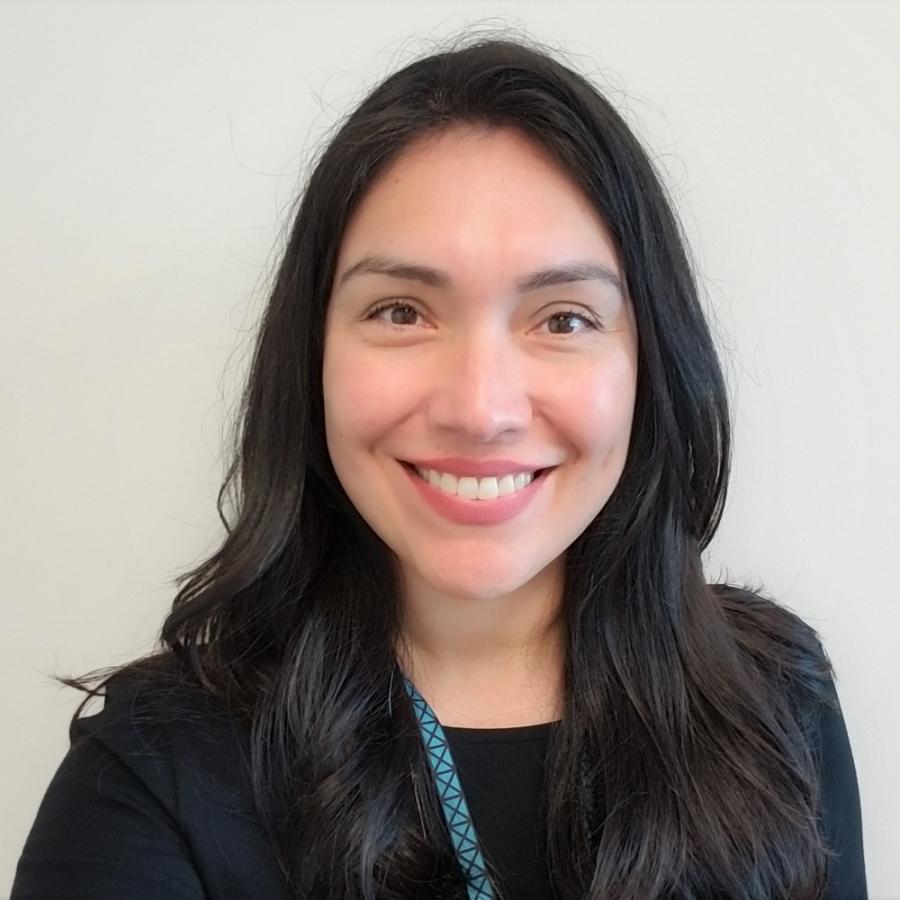 Dr. Katya Corado
Investigator, The Lundquist Institute
"Part of my role as an Infectious Disease physician is developing certain clinical protocols. I am able to confidently provide details to our communities which have been devastated by COVID. I no longer want to see my parents, my grandparents, my cousins dying of COVID."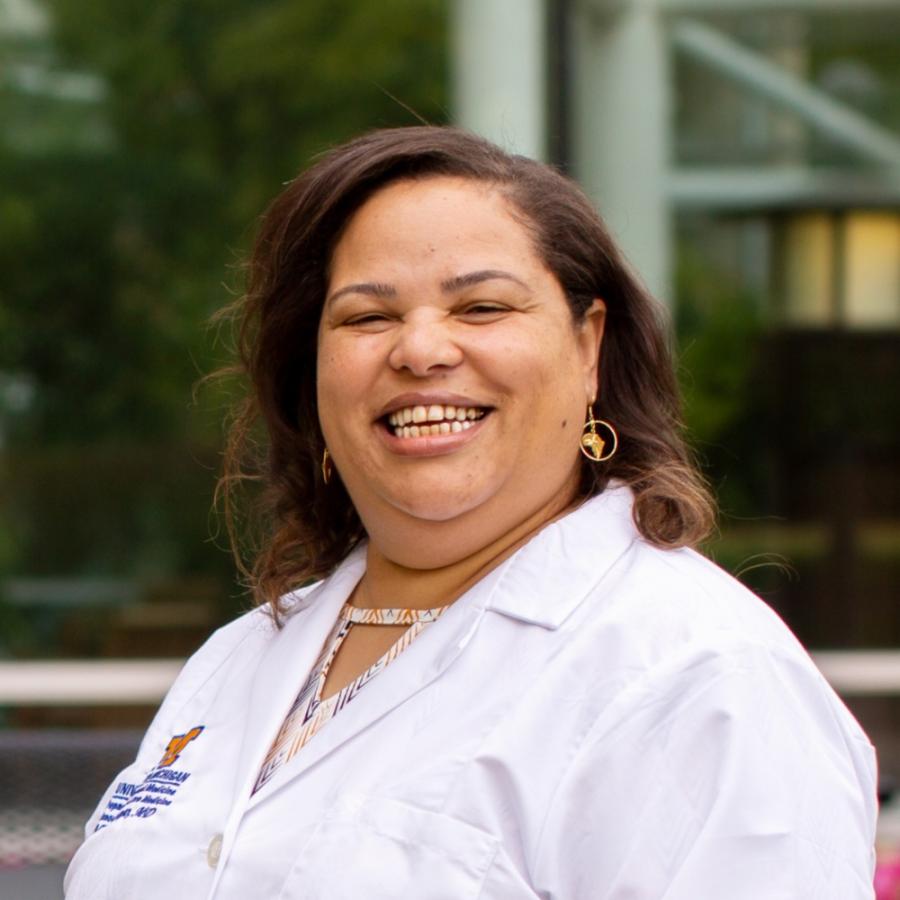 Dr. Njira Lucia Lugogo
Pulmonologist, Clinical Associate Professor of Internal Medicine, Asthma Program Director, Division of Pulmonary & Critical Care Medicine, University of Michigan
"I'm a pulmonologist, and when the pandemic began, I was very concerned for my patients with lung disease, and I also felt a bit helpless. I realized the best way to overcome this emotion was to become engaged in finding solutions and I became a part of COVID vaccine trials as a principal investigator. We followed all the safety protocols put in place by our university review board and the FDA. Now that the vaccine is approved, I can look all of my patients in the eye and assure them that the vaccine not only works but is safe."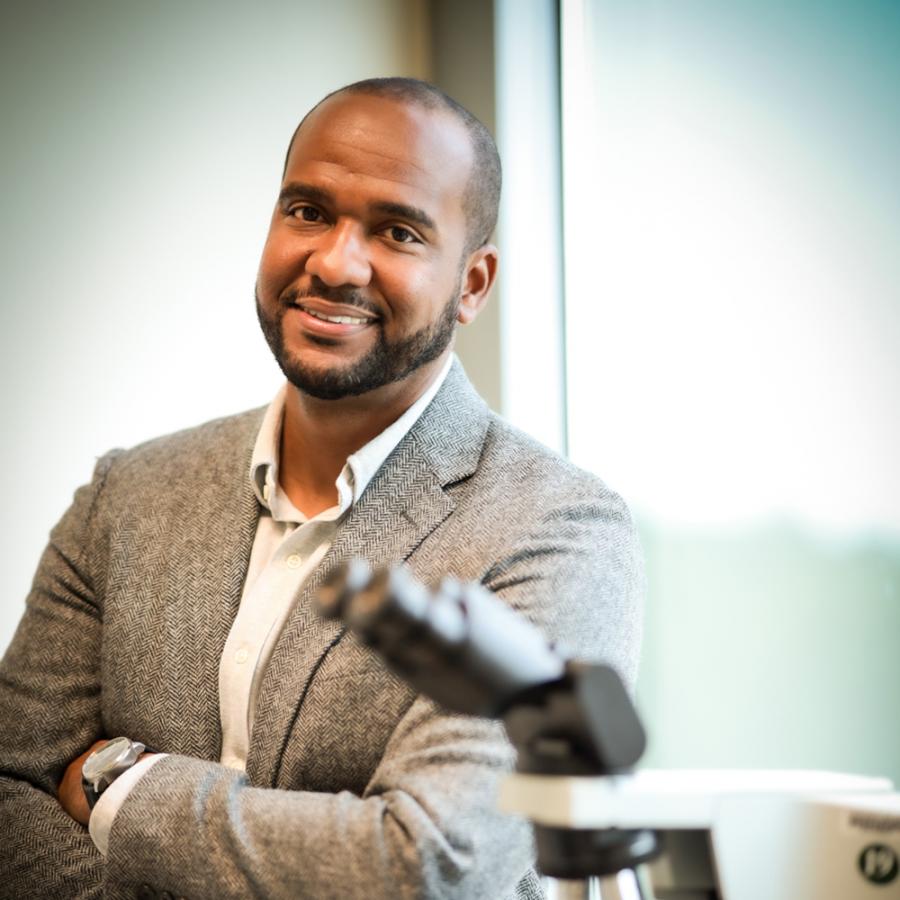 Dr. Ian Moore
Veterinary Pathologist, Chief, Infectious Disease Pathogenesis Section, National Institute of Allergy and Infectious Diseases
"As a veterinary pathologist and infectious disease researcher at NIH, I reviewed some of the first samples derived from COVID-19 animal model studies for these vaccines. It was my job to determine how safe and effective these vaccines are, in the pre-clinical setting, before they are introduced to human clinical trial participants. It is my passion to communicate the safety and efficacy of these vaccines, and how they work, to people in the community."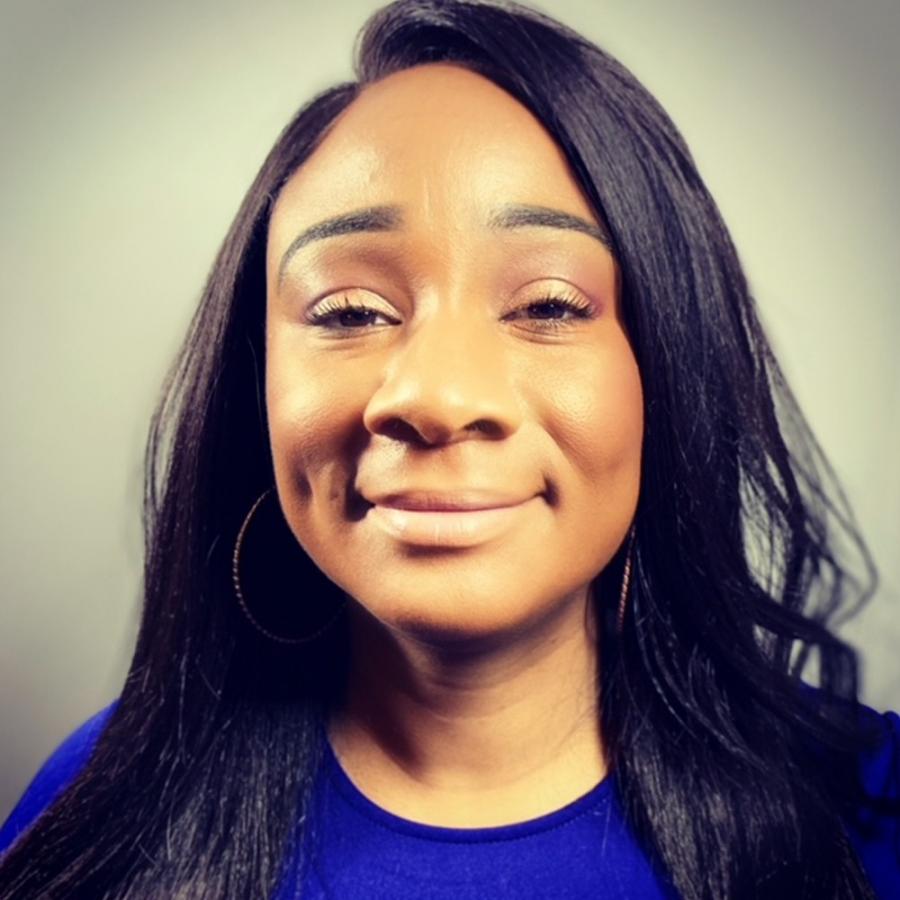 Adrianne Gladden-Young
Senior Research Associate, Infectious Disease and Microbiome Program, Sabeti Lab, Broad Institute of MIT and Harvard
"Since the beginning of the pandemic, I've worked in the lab to research the virus that causes COVID-19. I started following the scientific research happening around the US, and noticed that some populations which were disproportionately hit by COVID-19, specifically the black, brown, and indigenous populations, were left out of this research that could benefit them. As a black scientist, I felt compelled to call attention to this because it is important for science to include – not target – people of color in the research that can keep them safe, and save their lives. I'm encouraged by the efforts being made to diversify research participation at every step along the scientific pathway."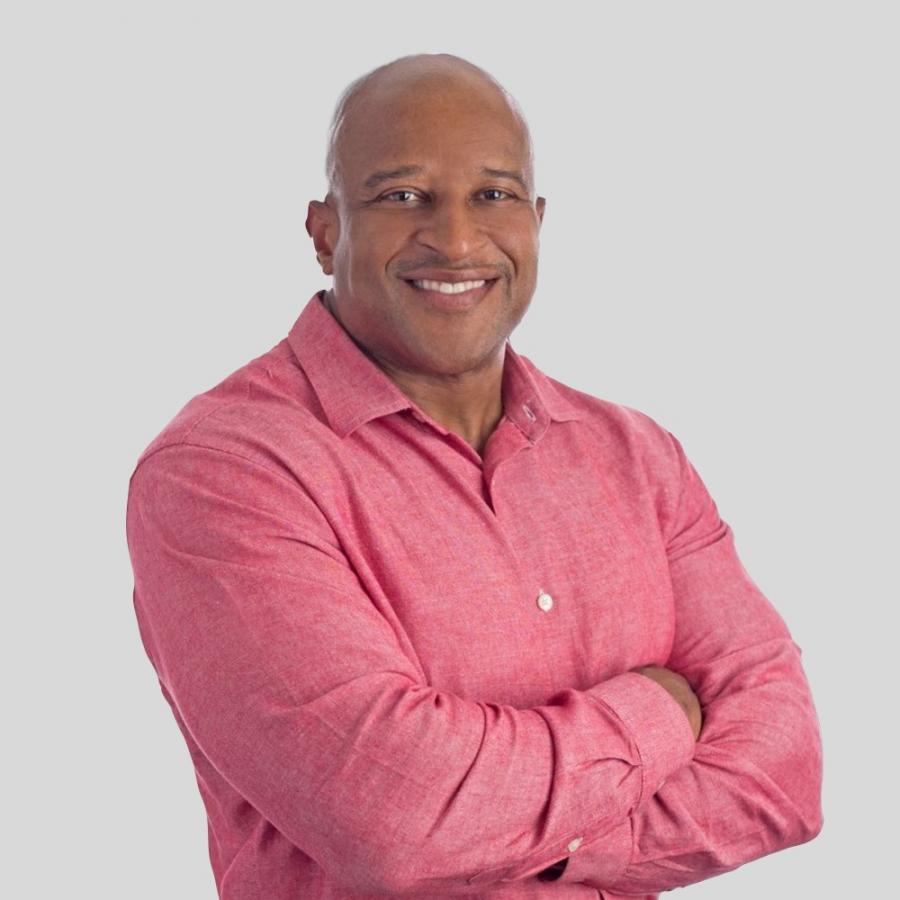 Dr. Victor Sutton
Director, Preventive Health & Health Equity Principal Investigator, Community Engagement Center, Jackson Heart Study COVID-19, Health Disparity State Team Lead, Mississippi State Department of Health
"As a community-engaged researcher, I play a vital role in making sure my community is represented in all health fronts, and COVID is no different. Bringing awareness and education into the community is vitally important to me, and building a relationship with community members allows me to reach their hearts and minds when we discuss the importance of getting vaccinated."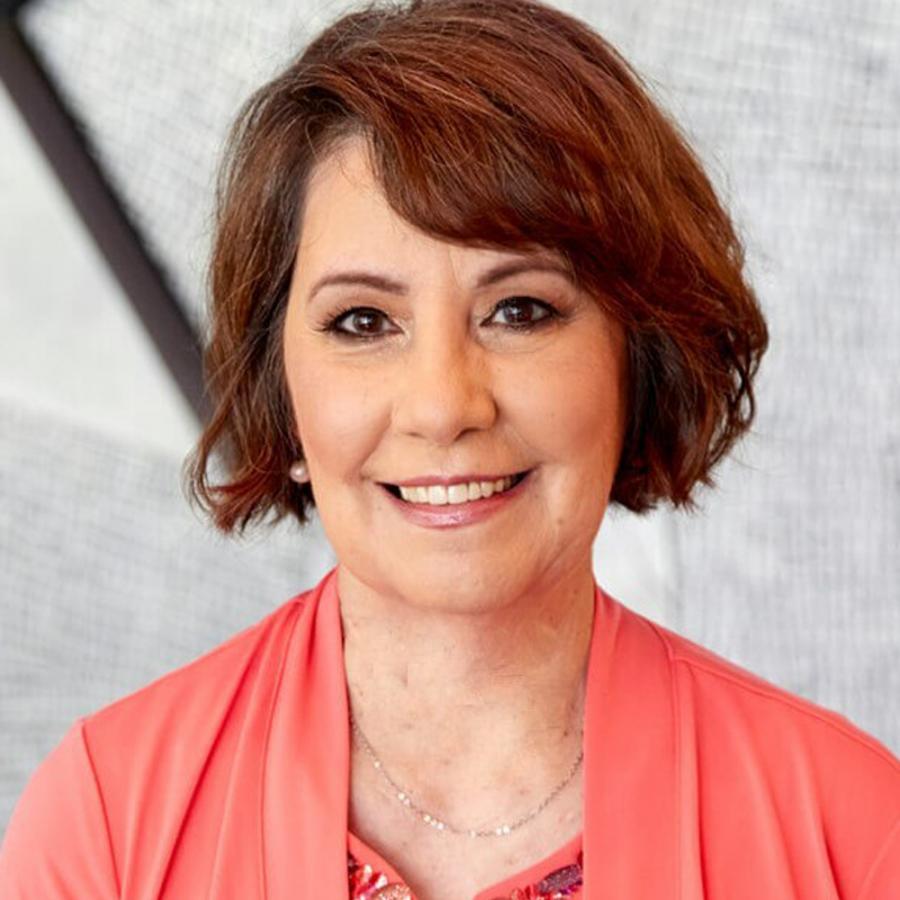 Venus Ginés
President/Founder, Día de la Mujer Latina
"Misinformation and miscommunication lead to mistrust. Community Health Workers, or Promotores, are excellent sources of information, skilled listeners, and trusted messengers who can help find solutions to community challenges."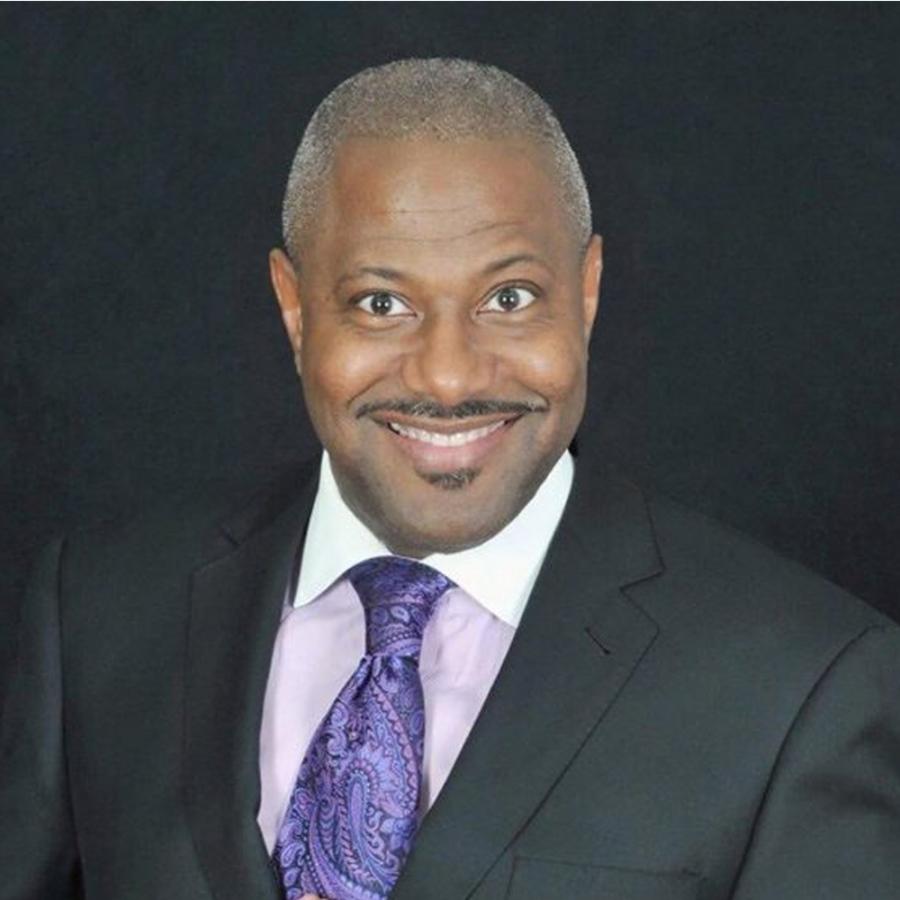 Rev. Dr. Kendrick E. Curry
Senior Pastor, Pennsylvania Avenue Baptist Church
"I'm a pastor and former scientific researcher in engineering and I serve on the scientific advisory committee for DC Health. We started a vaccination pilot study in February, working with city partners, health centers, and vaccine administrators to develop a model that would rotate vaccinations at houses of worship in the city. We identified credible, trusted messengers to explain to their community how the vaccine is safe, efficacious, and saves lives. Churches who serve the most vulnerable Black and Brown communities are able to spread the good word of vaccination to the church and community members. Prayerfully, we can achieve the goal of herd immunity in the communities that we serve. I tell my congregation that I'm following the science closely; that I trust and believe in it. That's why I got vaccinated and why it's so important for everyone else to do the same. Vaccinations save lives, so get vaccinated today!"
Ensure Safety
Safety Monitors serve on Institutional Review Boards (IRBs) or Data and Safety Monitoring Boards (DSMBs). An IRB oversees the design and implementation of a study and approves information that is shared with research participants. A DSMB is a body of experts who are independent of the research study that regularly check a clinical trial's data to continually assess the safety and performance to protect volunteer participants. 
Dr. Lisa A. Cooper
Bloomberg Distinguished Professor, Johns Hopkins Bloomberg School of Public Health
"As a safety monitor in the COVID-19 clinical trials, it is my responsibility to protect volunteer participants and make sure their safety is the highest priority. My role allows me to ease any concerns raised by family and friends and make sure they continue to trust the science. I can say with the utmost confidence that this vaccine is safe and effective."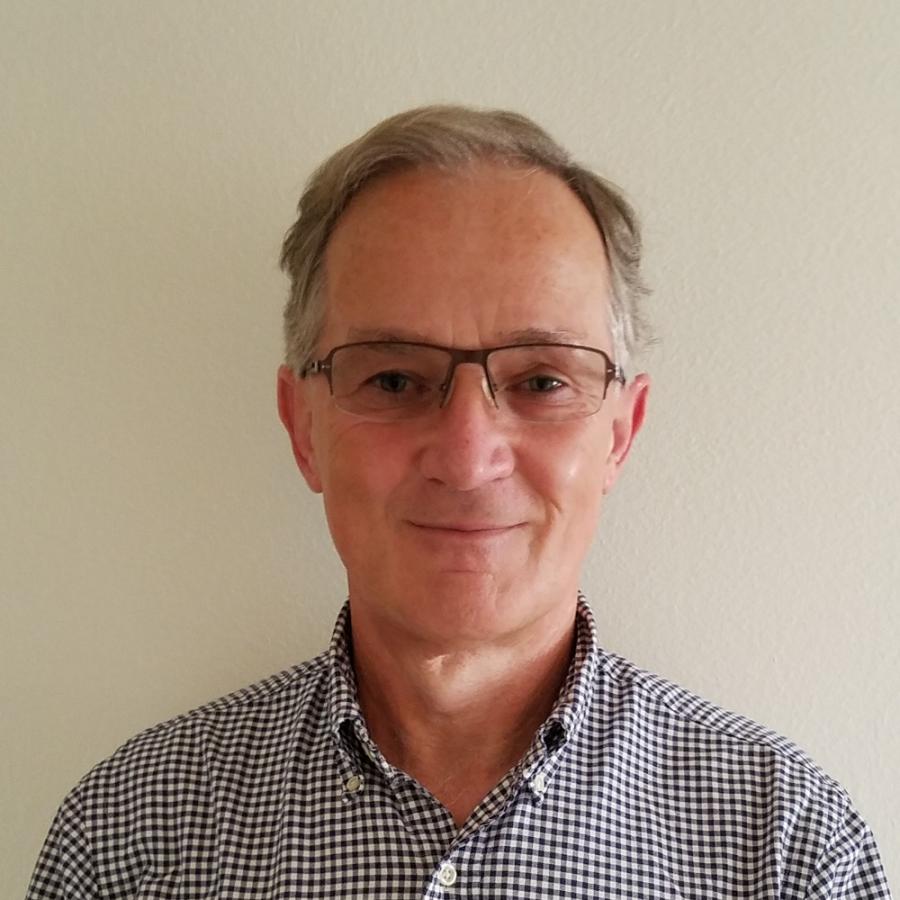 Dr. Jaime G. Deville
Clinical Professor of Pediatrics, Division of Infectious Diseases, David Geffen School of Medicine; Director of the Care-4-Families Clinic, University of California, Los Angeles, UCLA Mattel Children's Hospital
"As a pediatrician from Peru, I have seen firsthand the loss and devastation of this pandemic on my community and family. I have been studying vaccines for over 20 years, and as a safety monitor for the COVID-19 vaccines and treatments, I can state with full confidence that safety was taken into account every step of the way. I have received the vaccine and my family is fully ready when it is their turn."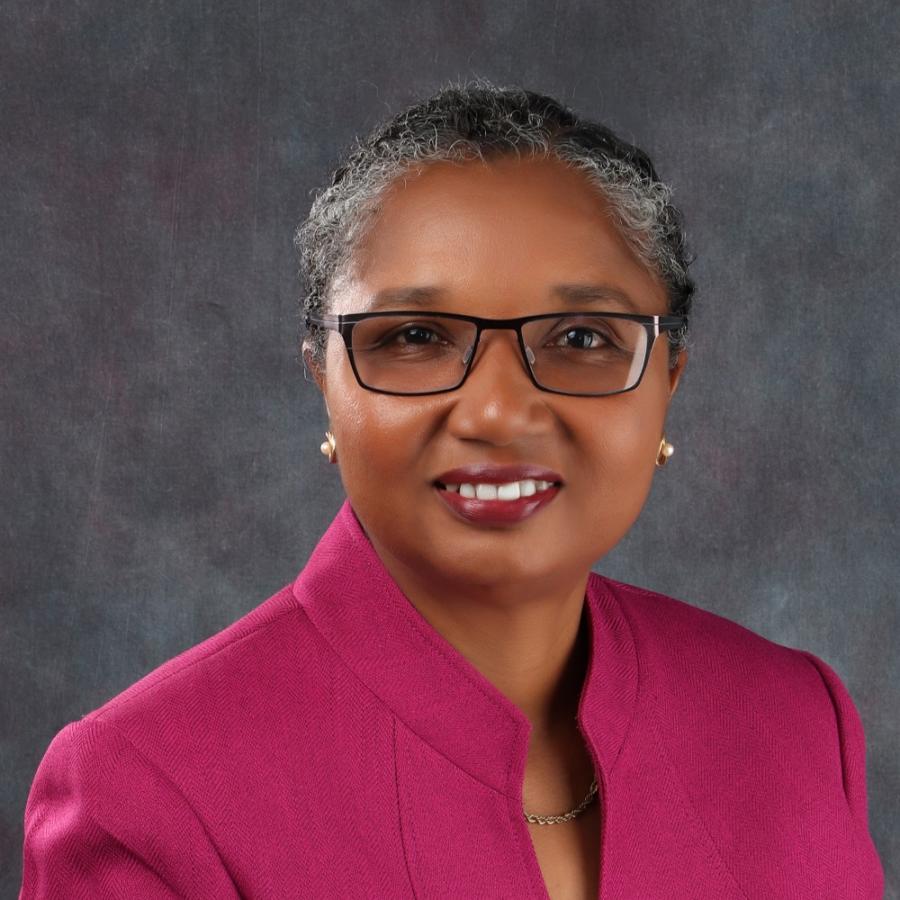 Dr. Jennifer Knight-Madden
Professor of Pediatric Pulmonology & Clinical Research; Director, Sickle Cell Unit, The Caribbean Institute for Health Research, The University of the West Indies
"As a member of local and regional Ethics Committees and a Co-Chair of two study independent review boards, I believe that the benefit must always outweigh any risk taken by participants in research studies. In looking after patients, I see research as an effort to find better ways to prevent disease and treat persons with illnesses. Although we don't know everything, I have myself been vaccinated and I am convinced that the benefits of being vaccinated outweigh the risks. I am encouraging health workers, at-risk adults, other front-line workers, and all who can be vaccinated to do so."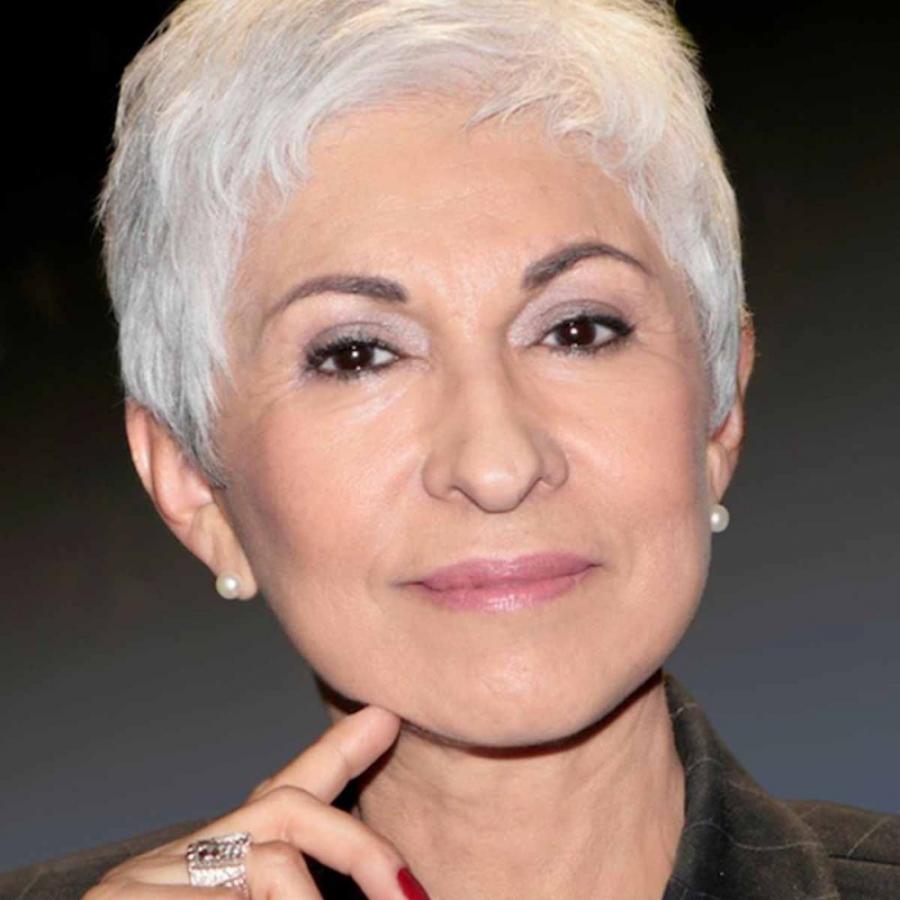 Ysabel Duron
President/Executive Director, The Latino Cancer Institute
"As a member of an Institutional Review Board, participant safety and racial and ethnic inclusion in research projects are of utmost importance to me. Not only is inclusion in research and clinical trials important to the knowledge and health of these communities, it's ethically and morally right. It's not only good science, it's just science!"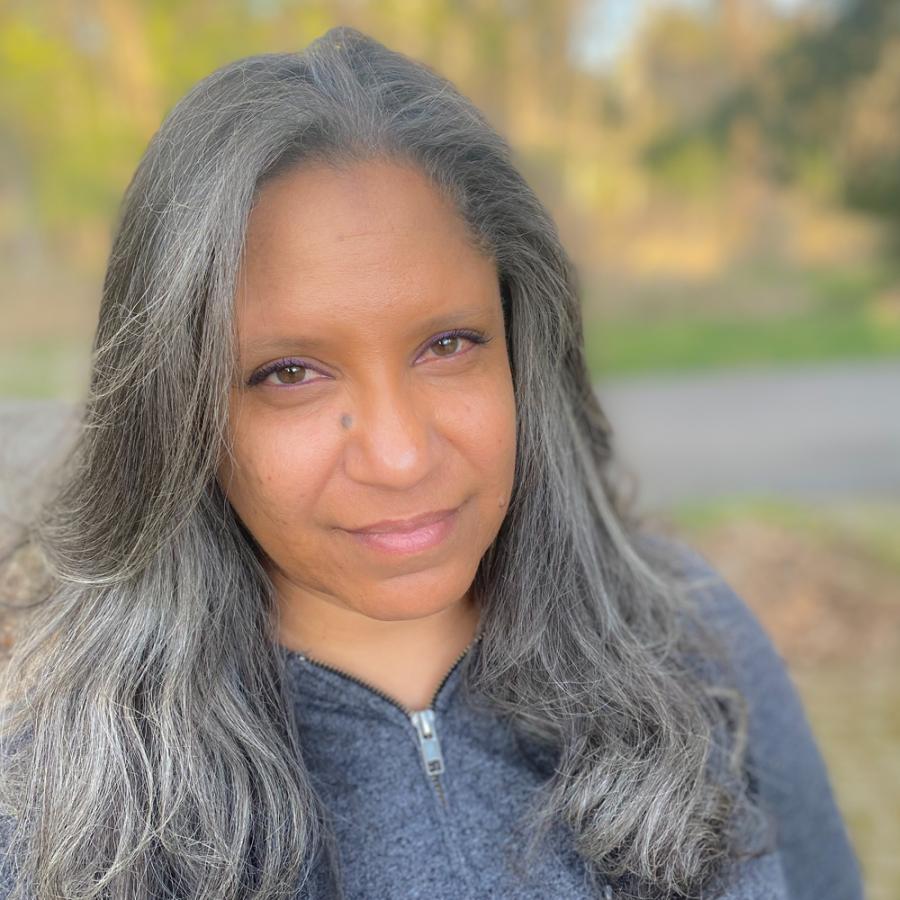 Laurie Carr
Senior Clinical Research Associate, Site Management, Therapeutic Delivery Unit – Central Nervous System & Cardiovascular, Regional R&D Solutions Operations, IQVIA
"As a Clinical Research Monitor, my job is to support study investigators and staff by providing training and guidance for study procedures; ensuring the conduct of the trial adheres to local and federal regulations; and most importantly, that the rights and safety of study participants are the highest priority, guiding any and all study activities over the course of the trial.  As a monitor on COVID-19 trials, and as a bi-racial woman of color, I explain to family and friends the importance of these vaccines as well as the safeguards, diligence and dedication that supported their development."
Volunteer
Volunteer Participants choose to take part in clinical trials and partner with researchers to share their unique, lived experiences to help advance science. The NIH is committed to supporting clinical trials with diverse participants.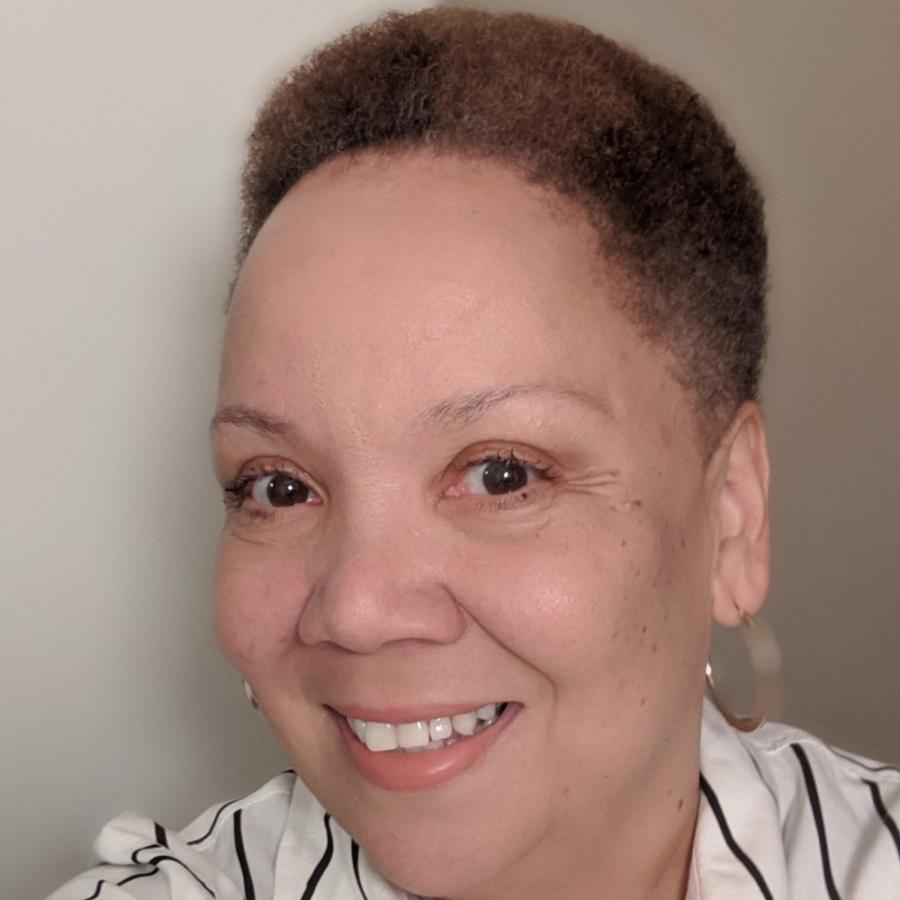 Geraldine Bradshaw
School Principal
"Volunteering as a trial participant was very important to me. As a school principal, it gave me the power to help pave a way for these children to have a better future, and show them how important it is that people who look like them aid in the progression of science."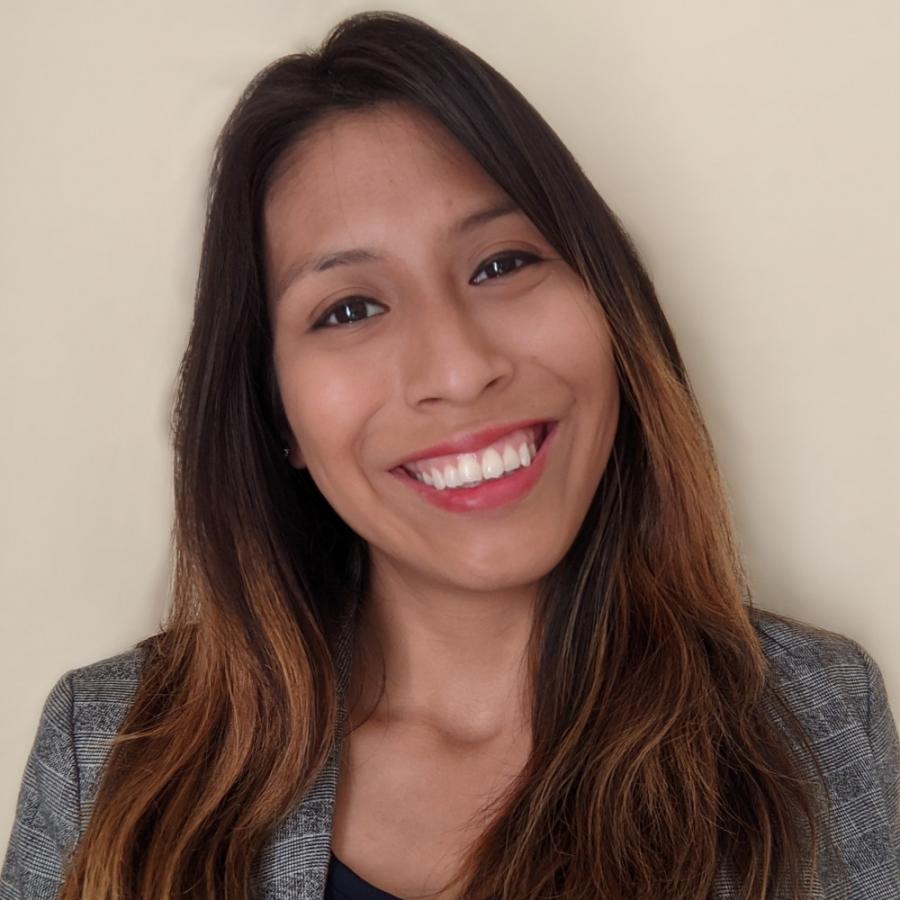 Emelina Asto-Flores
CaRE2 Community Health Educator with CEAL, College of Pharmacy, University of Florida
"As a Latina community health educator, it was very important to me to volunteer as a COVID-19 clinical trial participant. Doing so has allowed me to speak from experience when addressing concerns about the vaccine and its development. My participation is one step closer to ensuring my community knows that people who are like them are represented in clinical research."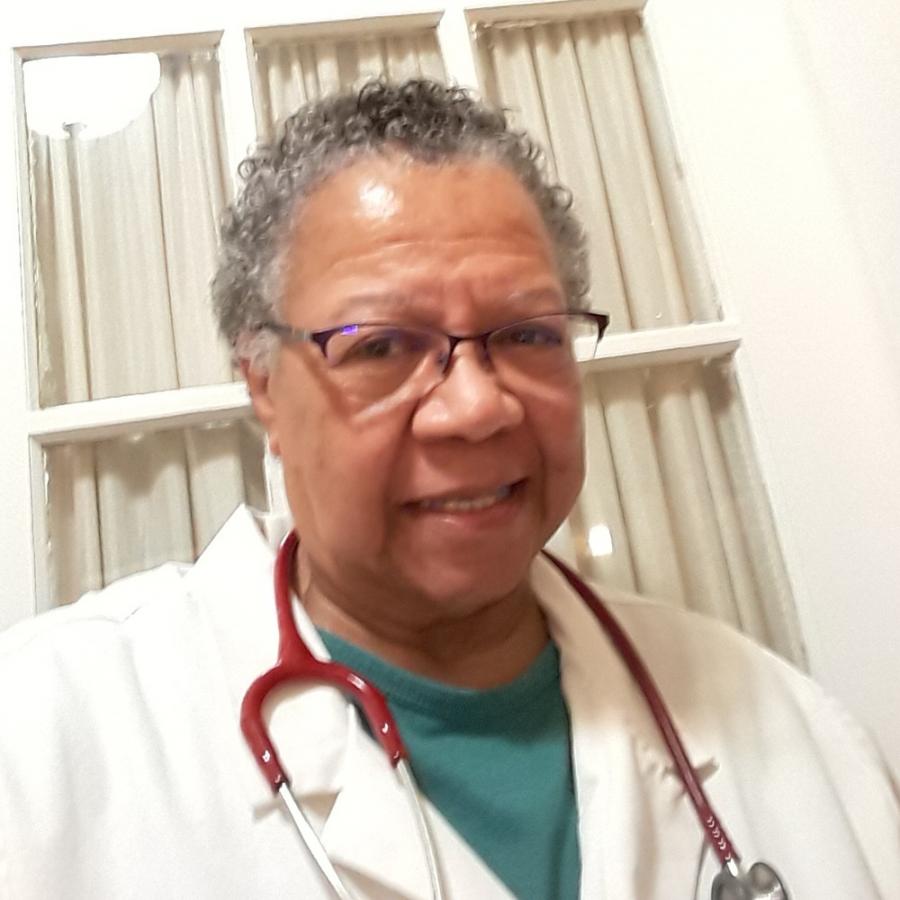 Marcia Jackson-Hooper
Retired Pediatric Nurse Practitioner
"After being a pediatric nurse for 50 years, I retired in 2017. When I read that they were looking for people of color to participate in the COVID-19 clinical trials, I jumped at the chance. Since the time I started in the trial, I've come out of retirement and am conducting COVID testing at eight different schools. I receive so many questions from family, friends, teachers, and my community about the coronavirus, the effectiveness of the vaccine, and what it's like to be a part of a clinical trial. Now I can answer them from a point of authority because I'm part of the trial."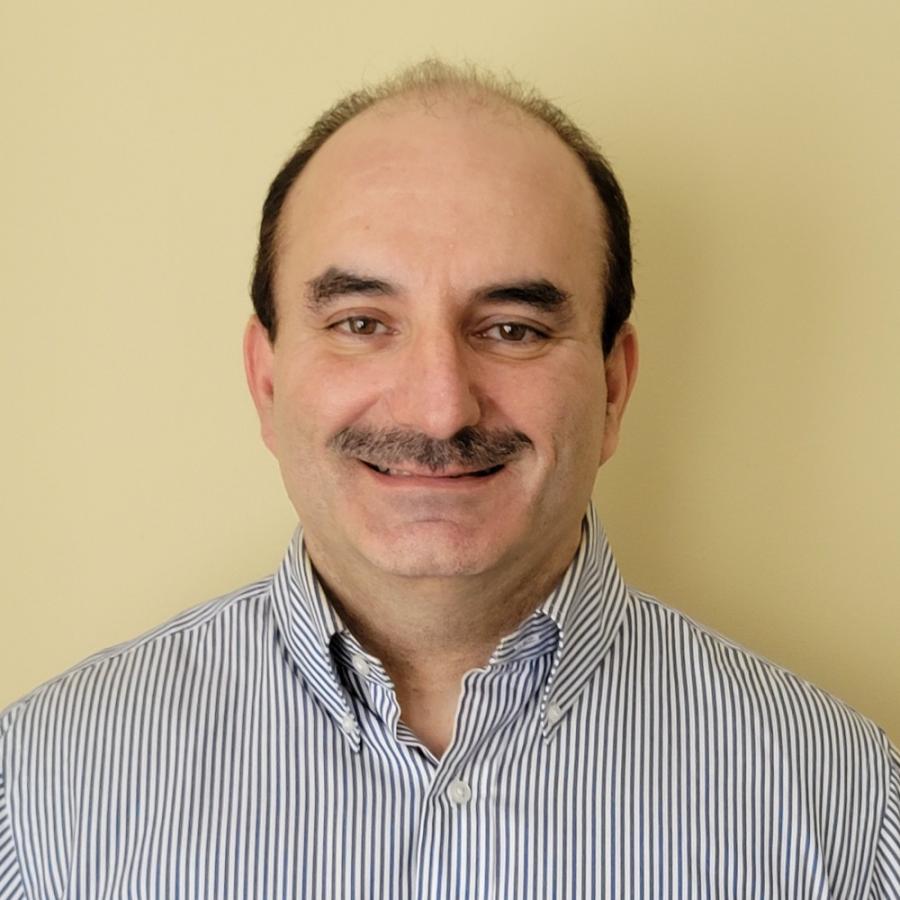 Mir Majeed
Volunteer Participant
"I decided to be part of a COVID-19 clinical trial as I wanted to make a difference. At first, I was a little hesitant but after some thought I realized that this is an amazing opportunity for me to contribute to science for the greater good. My willingness to take part in a clinical trial allows for a step closer to defeat COVID-19 for good."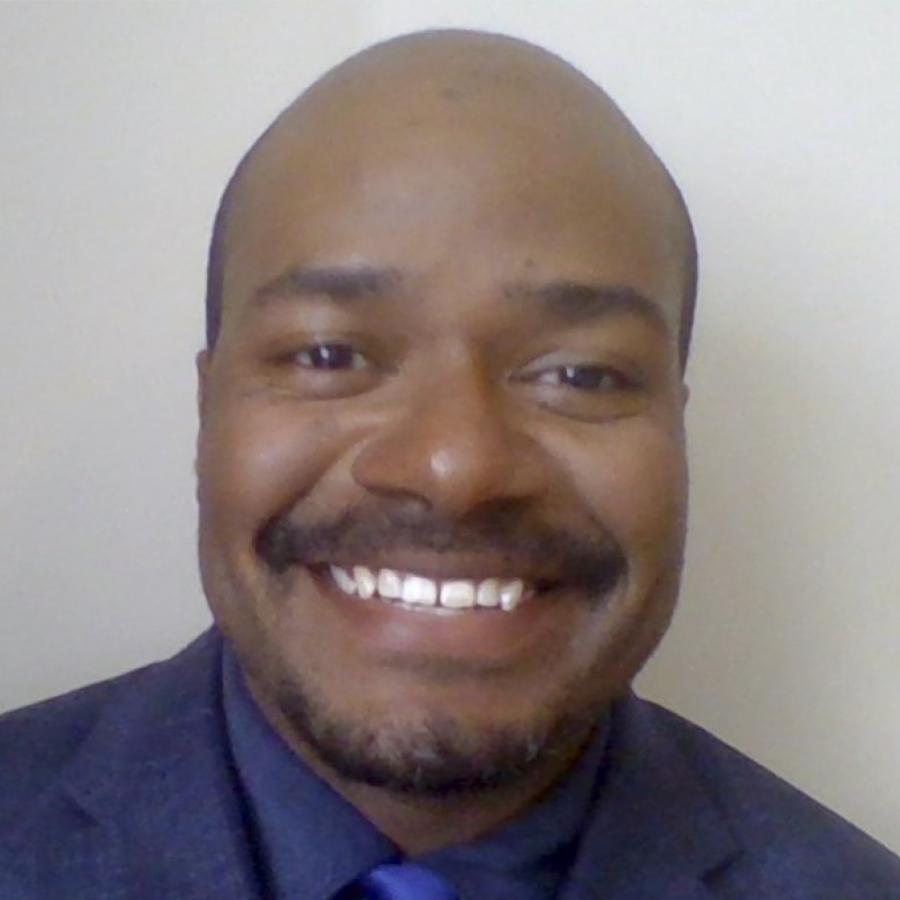 Dr. Richard Moye
Associate Professor of Sociology, Chair of Department of Behavioral Sciences, Winston-Salem State University
"As an Associate Professor of Sociology, I teach students about research ethics and the protections that are in place for any research having to do with people. I had no apprehension about this process and I know how important the vaccine will be for combating the pandemic. After experiencing nothing more than normal side effects, I encourage everyone to get the vaccine as soon as it becomes available to them."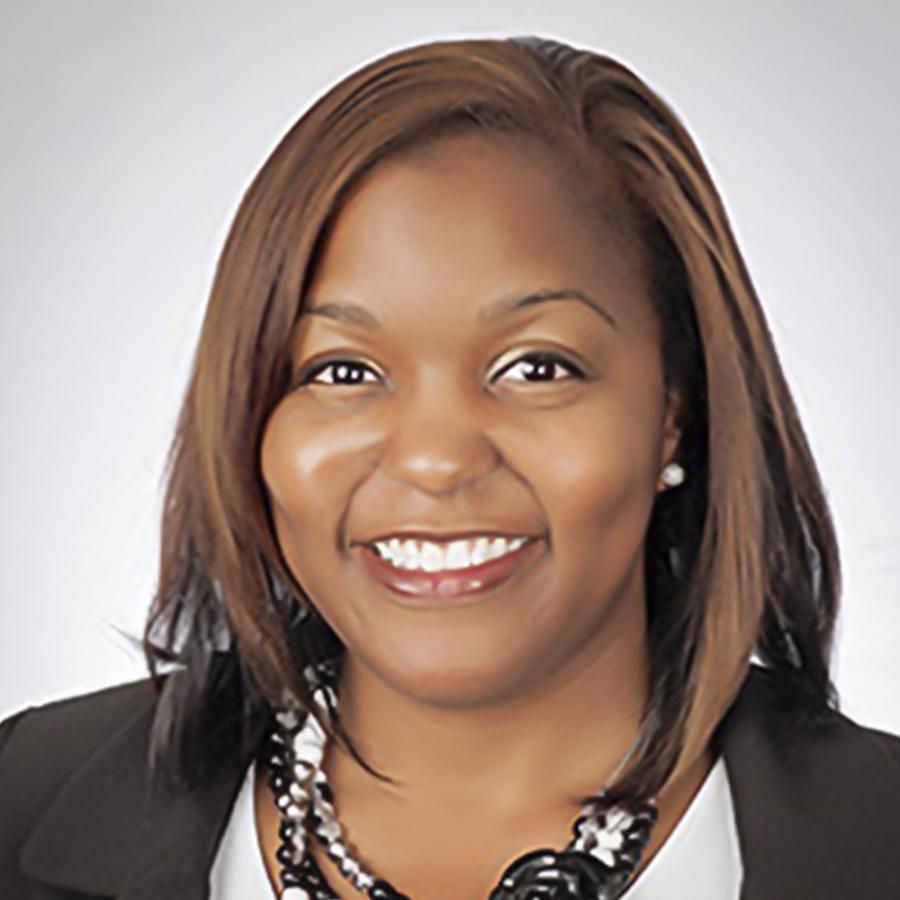 Dr. Keisha L. Gibson
Associate Professor of Medicine and Pediatrics, DOM Vice Chair of Diversity of Inclusion, Chief, Pediatric Nephrology, UNC Kidney Center, University of North Carolina at Chapel Hill
"Having been an investigator in many clinical trials, I often relied on the altruistic willingness of patients to help our community expand knowledge even if it may not benefit them directly. Actions speak louder than words, and this was my turn to do the same for my colleagues, patients, family and friends. Now, knowing that I received the vaccine, I can speak with confidence when asked 'how will the vaccine make me feel?' or 'how will I feel months from now?'"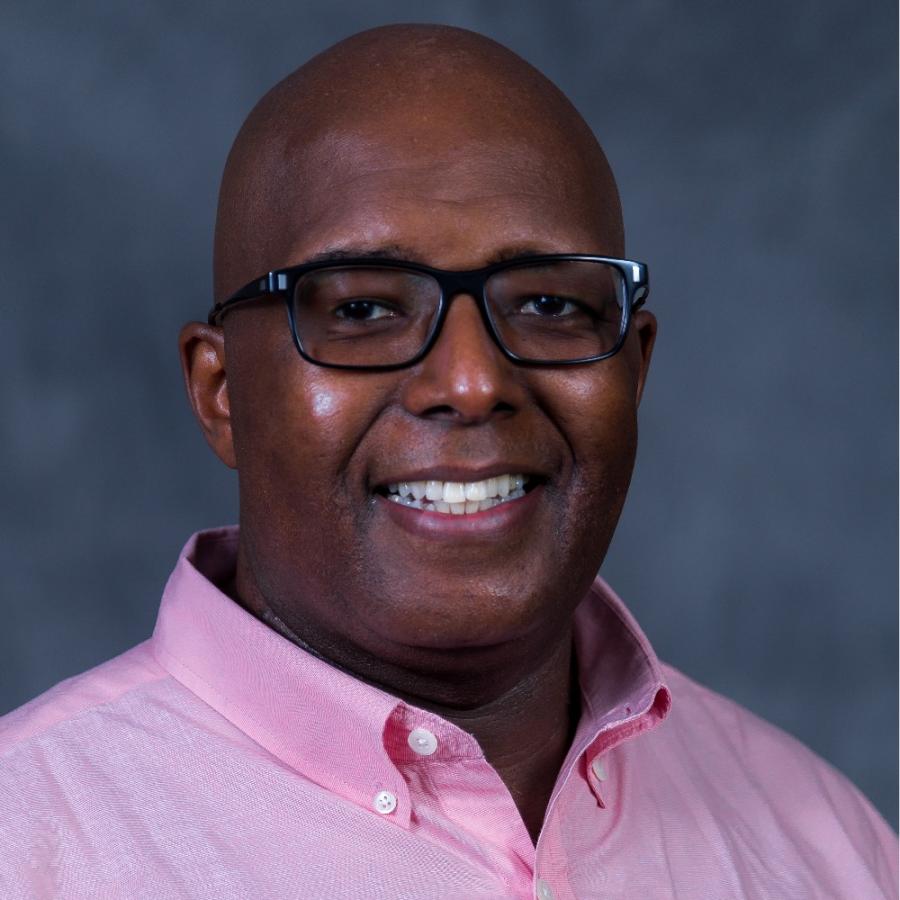 Dr. Craig E. Cameron
Jeffrey Houpt Distinguished Investigator, Professor and Chair, Department of Microbiology and Immunology, School of Medicine, University of North Carolina at Chapel Hill
"I volunteered for a vaccine trial because I wanted to make sure that sufficient data could be collected in a timely enough fashion to facilitate approval and distribution. As a Black man, it was also important to me that my demographic was represented to demonstrate safety and efficacy. I received the placebo in the trial, but later received my first dose. Even after only the first dose, I felt a sense of peace like I had not felt in a long time. Being more than two weeks out from my second dose, I no longer have to ponder trivial tasks like my weekly grocery shopping as if they were a death-defying mission. I still wear a mask and actively social distance to protect others, but I now get to socialize with my family and friends who are also vaccinated. The positive impact vaccination has had on my life and living cannot be overstated."
Provide Care
Healthcare Providers bring scientific discoveries, like COVID-19 treatments and vaccines, to their patients in everyday practice. Doctors and nurses are among the most trusted sources for health and medical information.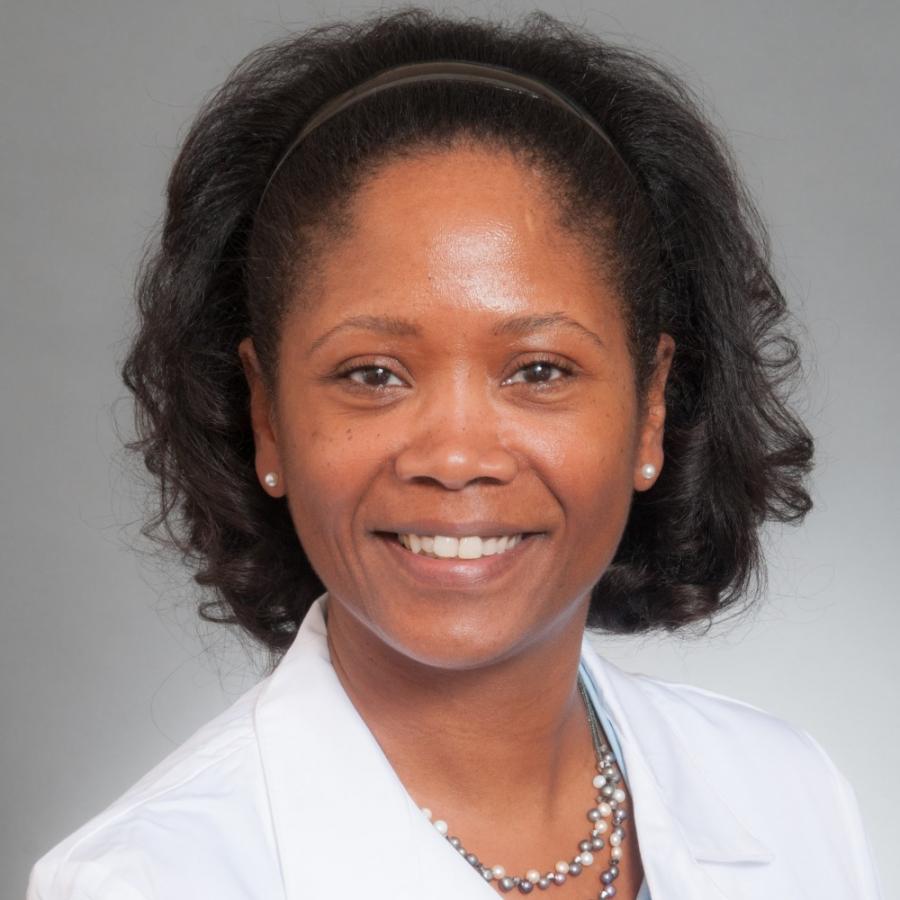 Dr. Cydney Teal
Chair, Department of Family & Community Medicine, Service Line Leader, Primary Care & Community Medicine Service Line, ChristianaCare
"As a leader in primary care and community medicine, I come to work each day to provide care alongside an exceptional team of front-line clinicians and caregivers. When I return home and look at my two young children, I know that the care we provide is also helping to keep them, our family, and our neighbors in the communities safe."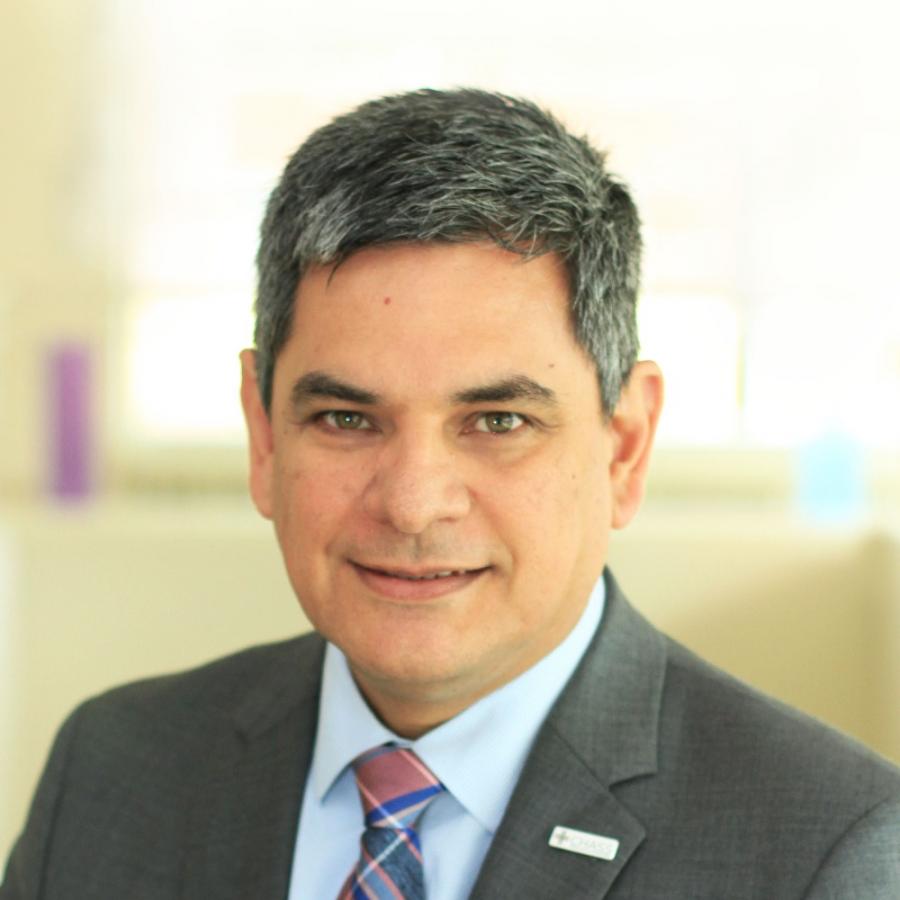 Dr. Felix M. Valbuena, Jr.
Chief Executive Officer, Community Health And Social Services Center
"As a Colombian-American family physician serving the Hispanic/Latino community for 32 years, I am a trusted resource. I am able to educate my family and community on the importance of the COVID-19 vaccine, which allows them to make informed decisions about their health needs."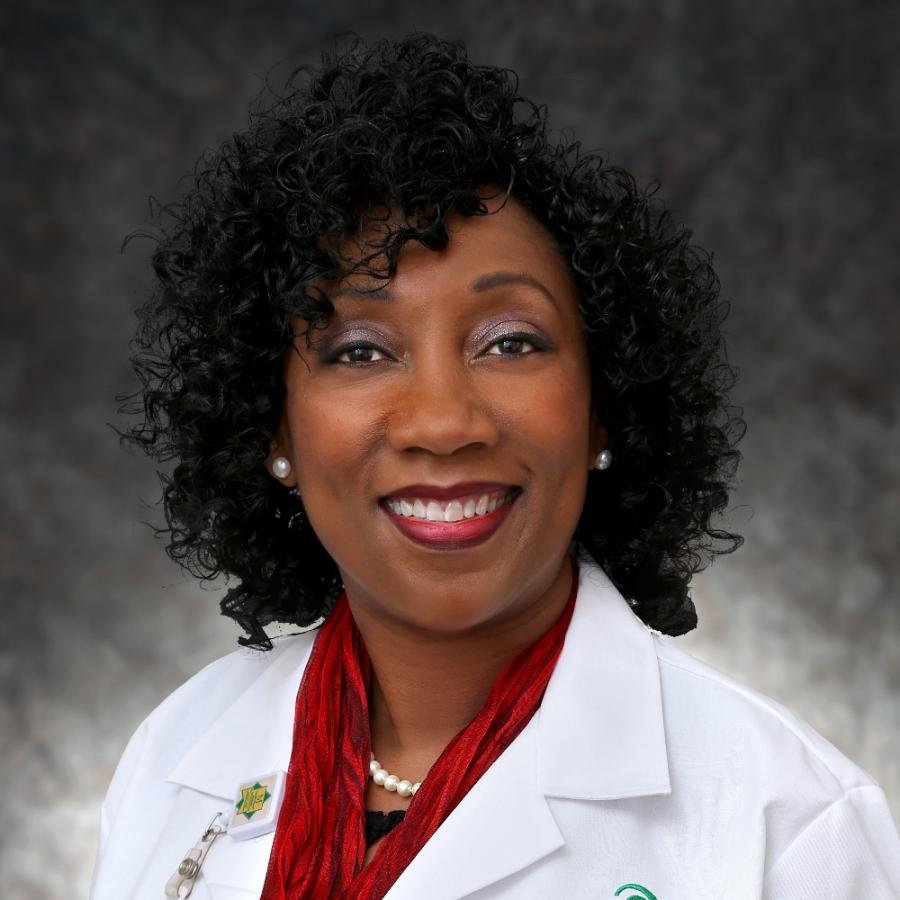 Tabe Mase
Director of Employee Health Services, ChristianaCare Health System
"As a nurse practitioner and director of employee health at my organization, we believe and trust in science. Then we explain and discuss the science in the language and ways our patients can fully understand. Doing so ensures that we are anticipating our patients' needs, and what actions they need to keep themselves safe."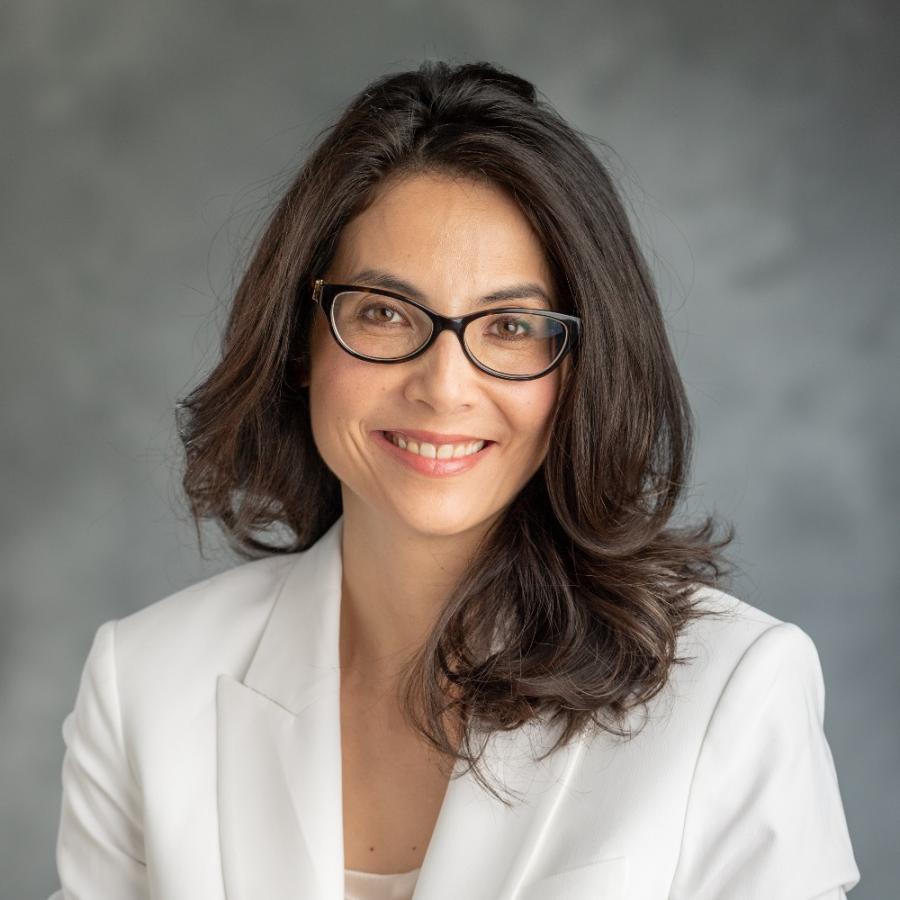 Dr. MeiLan Han
Professor, Internal Medicine, Division of Pulmonary and Critical Care, University of Michigan
"As a physician and researcher with a focus on chronic lung disease and COPD, several of my patients have become sick with COVID-19, and I strongly recommend that everyone gets vaccinated as soon as they can. I drove my mother and 100-year-old grandmother to get their vaccinations, and did so because I knew it was safe. Working directly with patients allows me to provide advice on getting vaccinated, assist in registering those who do not have access, and also fight the misinformation that people come across every day."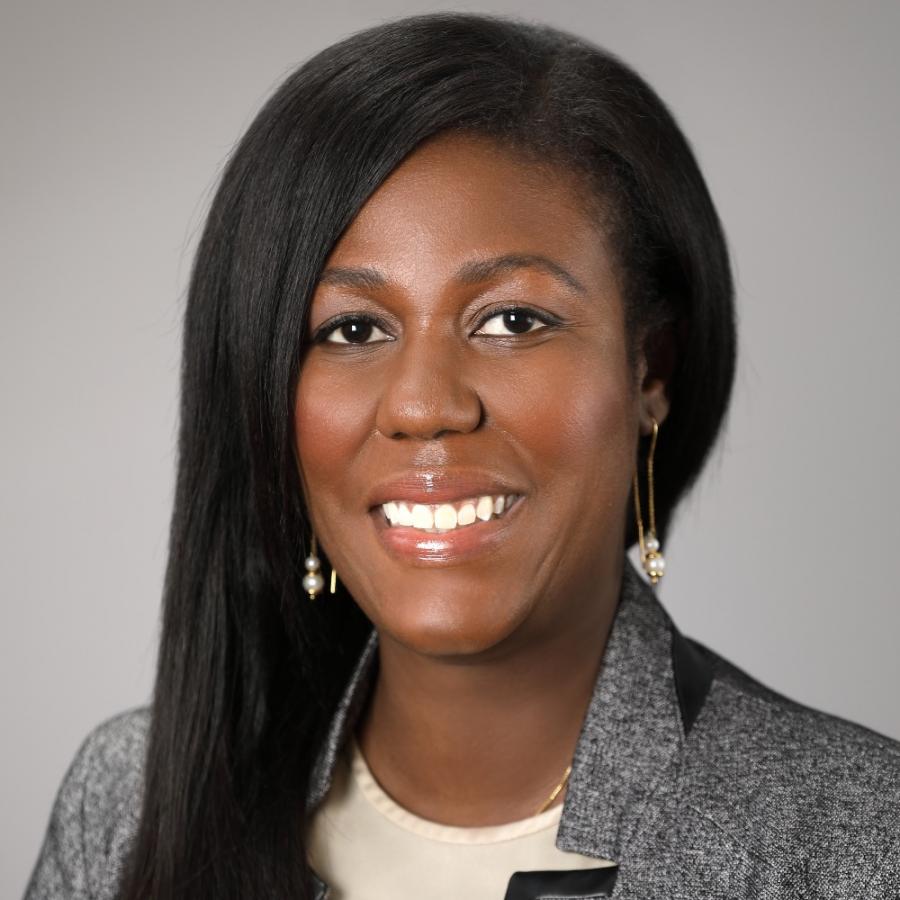 Dr. Paule V. Joseph
Lasker Clinical Research Scholar, Tenure-Track Investigator (Clinical), Principal Investigator, NIH Distinguished Scholar, Sensory Science and Metabolism Unit, Biobehavioral Branch, Division of Intramural Research
"My duty as a Nurse Practitioner is to provide evidence-based care, educate the patients by delivering accurate up to date data and explain findings in simple terms. As a Black, female clinical researcher, I'm able to use my knowledge in genomics to provide accurate responses to the people that surround me and dismantle some of the myths that lead to vaccine hesitancy. We need to go where the community is, answer their questions so they make an informed decision. And as the first person in my family to be vaccinated, it's important for me to lead by example and show my family, friends, and patients that the vaccine is safe."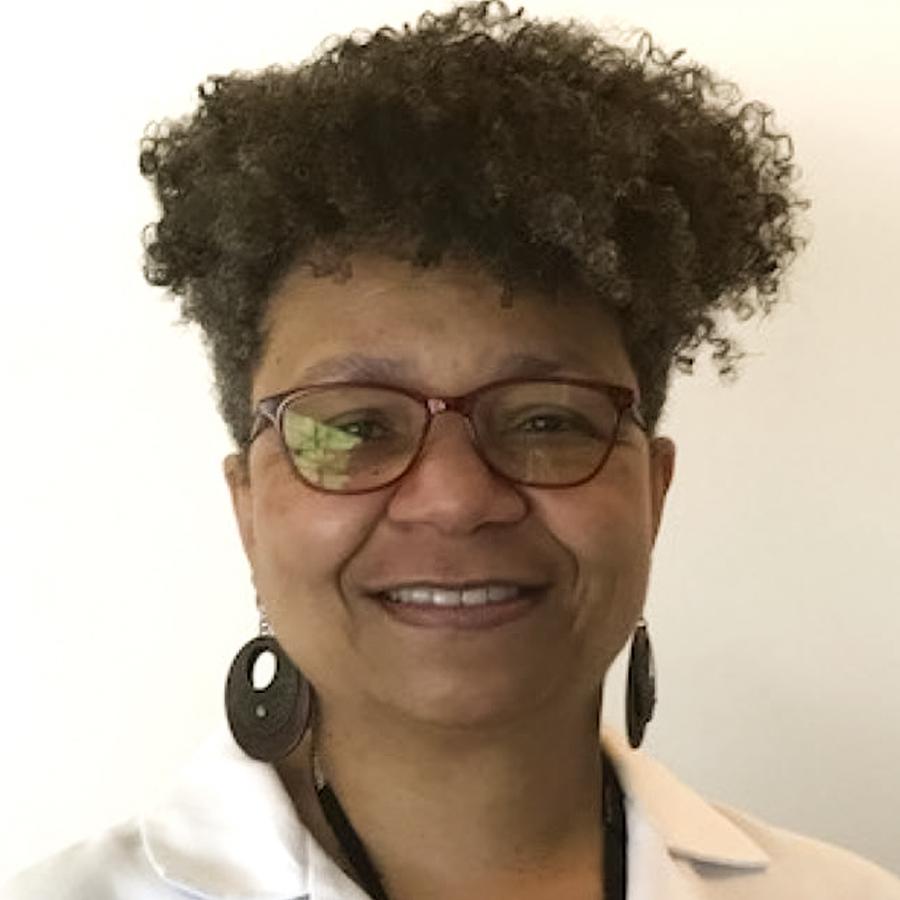 Dr. Carolyn Allen
Family Nurse Practitioner, National Institute for Nursing Research, Division of Intramural Research
"Being a nurse practitioner at the NIH has allowed me to make an impact on my patients, as well as my community. As a healthcare volunteer at the largest predominantly African American church in the United States, I am sharing information about ways to prevent COVID exposure, advocating for vaccinations, promoting participation in future research, and mentoring youth and adults to become healthcare providers. We are also partnering with the University of MD Capital Region Health to have COVID vaccines administered in our community."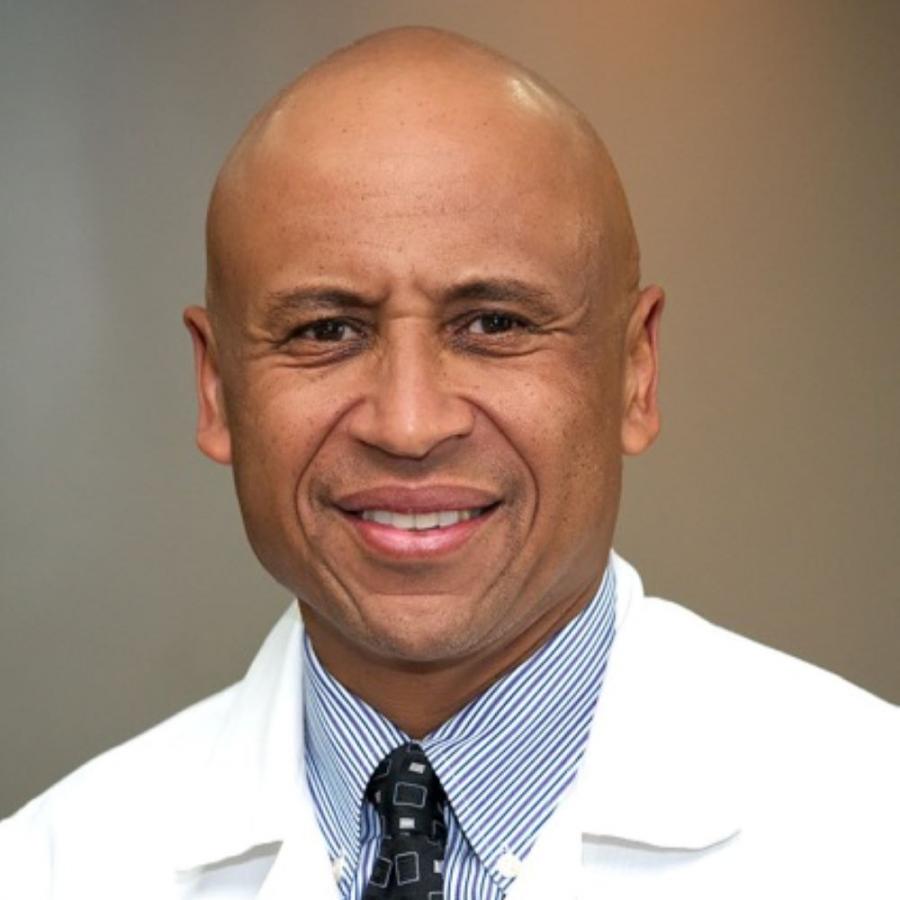 Dr. Robert Gillespie
Cardiologist, Sharp HealthCare
"I created videos and enrolled in a clinical trial to speak to my church and community not only as an informed healthcare provider, but also from experience and to share the facts as someone who is taking part in the scientific process. When I administer vaccines in my high-risk communities, I see the reassurance and sense of peace it gives people knowing that they have done their part to keep their family and community safe."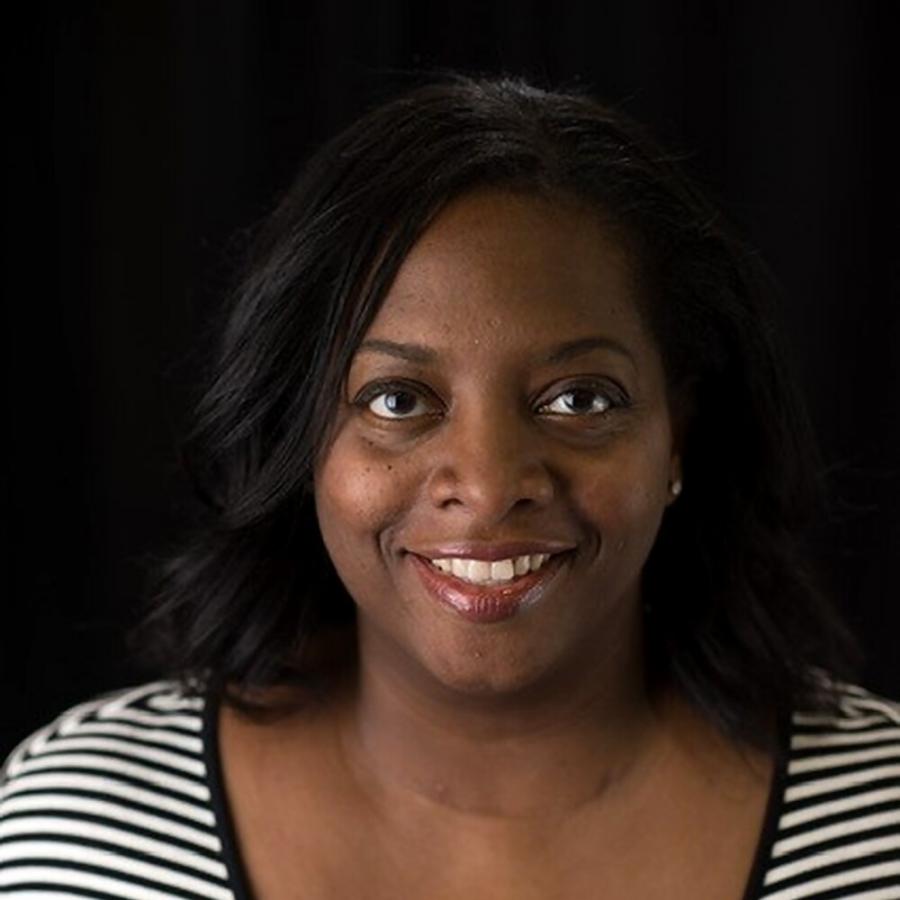 Monica Atkinson
Research Nurse, Nurse Coordinator, Section of Sensory Science and Metabolism, National Institute for Nursing Research, Division of Intramural Research
"I am a Clinical Research Nurse at the NINR, a volunteer Covid-19 participant at NIAID, and was diagnosed as an Asymptomatic Covid-19 positive patient at the NIH. I have completed my vaccination course at NIH and welcome the opportunity to have open conversations with my community of family and friends regarding COVID-19 vaccine development. I best serve my community by offering the tools of real data, sharing my personal experience, and being an advocate for participants."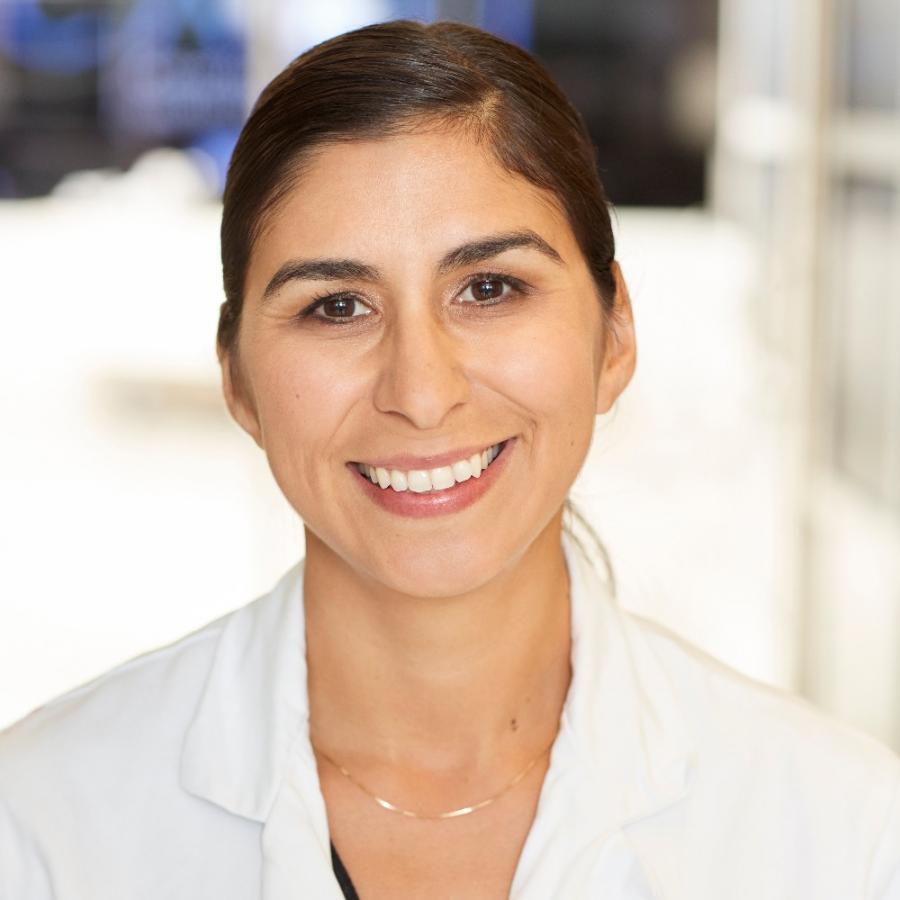 Dr. Alejandra Casillas
Assistant Professor of Medicine in Residence, Division of General Internal Medicine and Health, Services Research, Department of Medicine, David Geffen School of Medicine, University of California, Los Angeles
"As a primary care physician at an academic medical center in Los Ángeles, where I also care for patients at one of the largest free clinic systems in the nation, the majority of my patients are low income and Spanish speaking. In addition to helping patients navigate the health system for necessary medical care and also for issues related to the COVID-19 pandemic, I see it as my personal mission  to share trusted resources and educate my patients on the safety and effectiveness of the vaccines authorized for emergency use by the FDA.  I tell my patients that I am the daughter of Spanish-speaking Mexican immigrants- and I personally drove them to get the vaccine, because I believe in, and trust the science."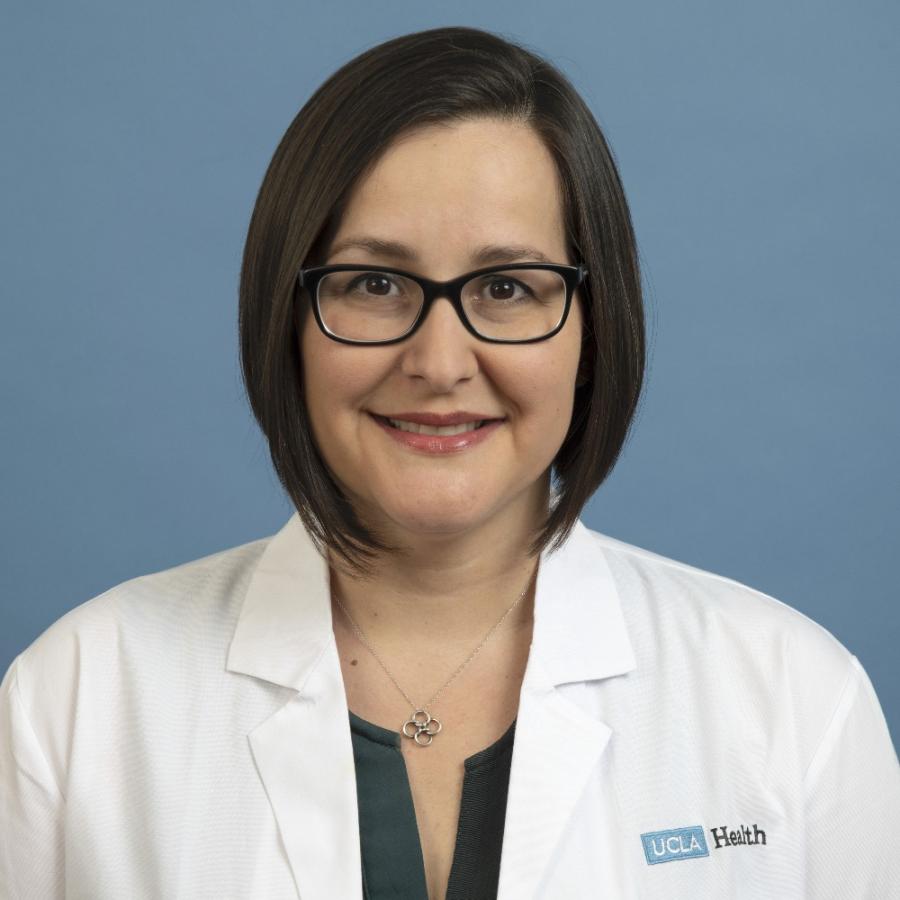 Dr. Yelba M. Castellon-Lopez
Assistant Professor, Department of Family Medicine, David Geffen School of Medicine, University of California, Los Angeles
"As a researcher and primary care doctor who works closely with the Hispanic/Latino community, I use my background in medicine and science to address misinformation and myths in the communities that have been impacted by the pandemic the most. I have connected with the Hispanic/Latino community through community-based partnerships to inform them about COVID-19 prevention and vaccine efficacy and safety in Spanish. My goal is to empower my patients to make informed choices about getting the vaccine based on science."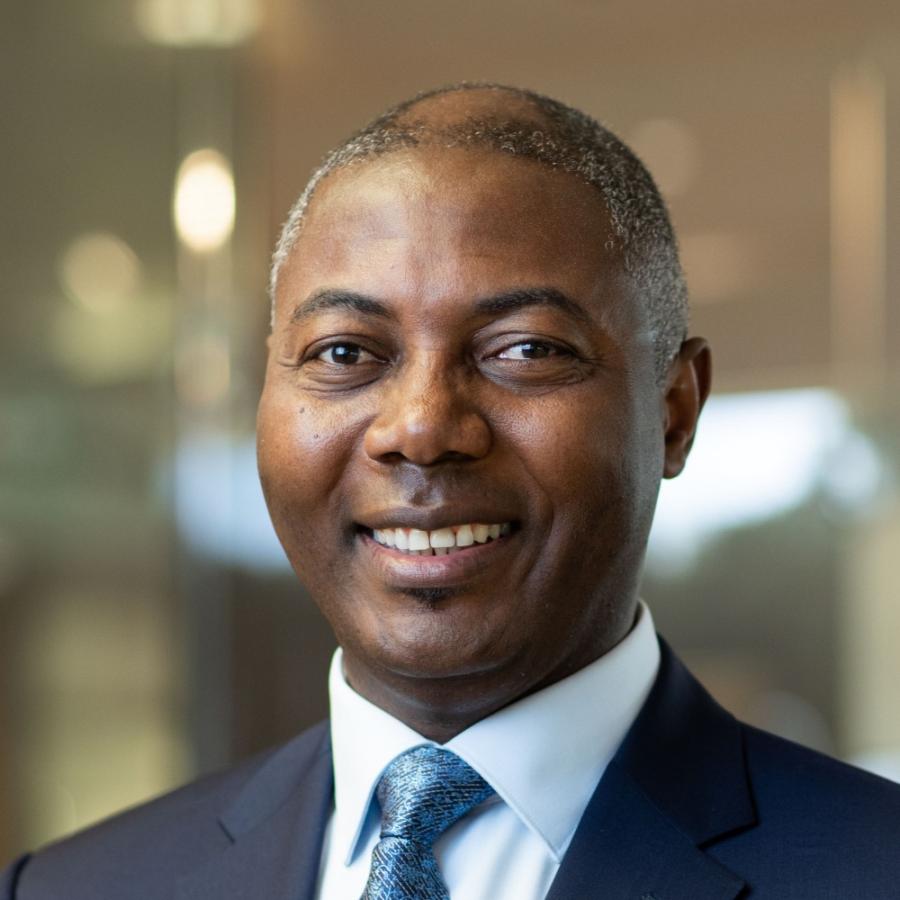 Dr. Chyke A. Doubeni
Professor of Family Medicine, Center for Health Equity and Community, Engagement Research, Mayo Clinic Cancer Center, Center for Clinical and Translational Science, Mayo Clinic
"Being active in my community practicing family medicine, it was very important for me to enroll in a COVID-19 clinical trial. My wife helped oversee the home medical care of people with COVID-19. I wanted to be able to speak from firsthand experience when addressing patient concerns about the development of the vaccine and set an example for our teams. I now tell everybody - friends, patients, and communities- with confidence, that getting the vaccine is safe. I know that because I was involved."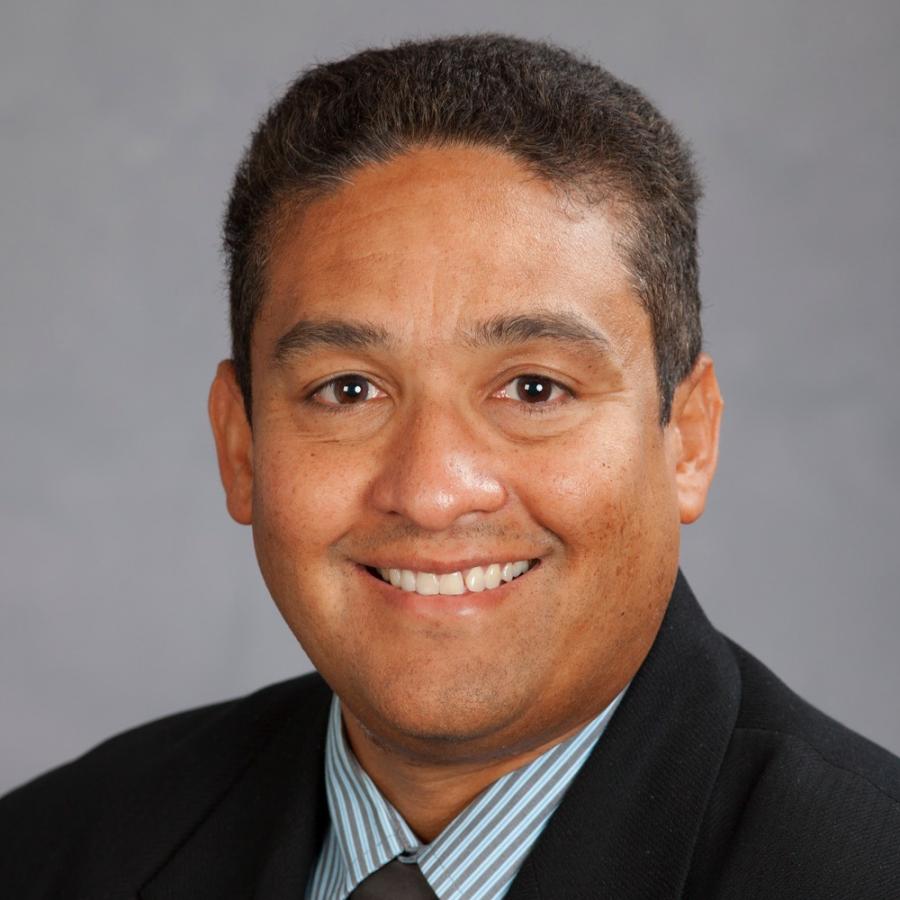 Dr. Olveen Carrasquillo
Professor of Medicine and Public Health Sciences, Chief, Division of General Internal Medicine, University of Miami
"As a Latino physician, with more than 20 years of experience, it is very important to me that our hardest-hit communities receive the care and education they need and deserve. To ensure my community survives COVID-19, I educate my patients, family, and friends on the science surrounding COVID-19 and vaccine development."
Download the Infographic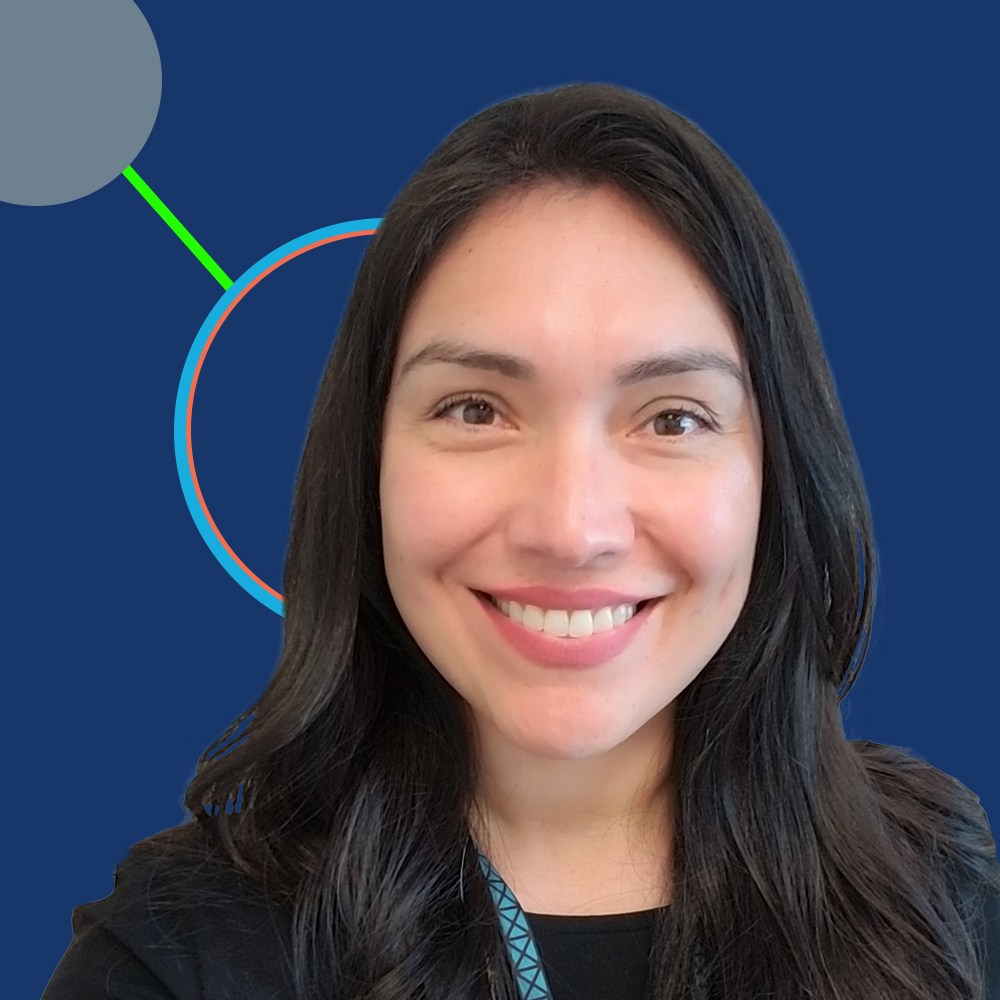 Infographic
Publisher

NIH Community Engagement Alliance (CEAL)

Language

English

File Type

PDF

File Size

684KB
More Diversity & Inclusion Resources
NIH is committed to removing barriers and making sure African American, Hispanic/Latino, and American Indian/Alaska Native communities take part in COVID-19 vaccine trials because it is essential for the development of vaccines and treatments that are safe and effective for these communities.