How CEAL Works
CEAL research teams focus in two areas:
Supporting and expanding community outreach  
Establishing communication networks
Supporting and expanding community outreach
Image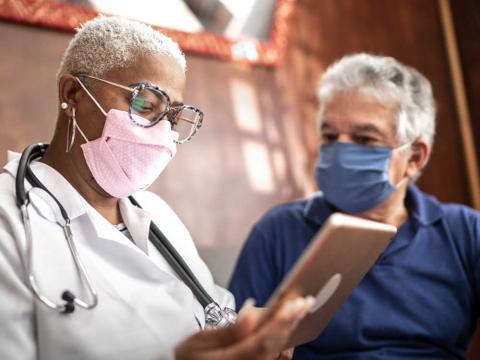 Supporting and expanding community outreach
CEAL will work to support and expand existing NIH community outreach efforts already underway through COVID-19 trial networks, such as ACTIV (treatments), RADx (diagnostics) and COVPN (vaccines).
The Alliance does this work through NIH-funded research programs that existed before the pandemic and have a track record of research that improves the health of racially and ethnically diverse communities. 
Through CEAL's research teams, NIH will identify and connect with some of the hardest-hit communities, including those who might otherwise not be reached through COVID-19 clinical research recruitment sites.
Establishing communication networks
Image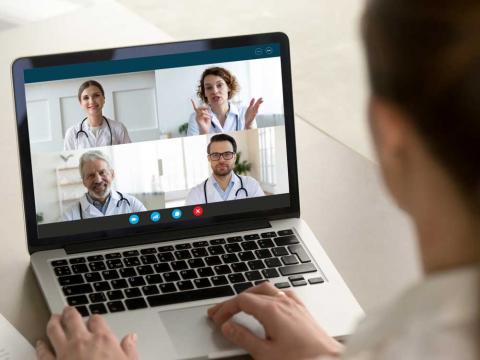 Establishing communication networks
CEAL will work to establish communication networks across available channels and through engagement with trusted organizations and people. 
This will make it easier to share accurate and trustworthy information about the virus, how to reduce its spread, and how to protect people, families and their communities.
Inclusion of African American, Hispanic/Latino, and American Indian/Alaska Native communities in COVID-19 trials remains essential, also, for developing  vaccines and other treatments that are safe and effective for everyone.    
In addition to information about the virus, it is important to encourage people in places where COVID-19 has caused more sickness and death to join testing, treatment, vaccine, and other COVID-19 research studies, using messages and channels that speak to them.
How CEAL is Funded
In September 2020, the National Institutes of Health announced an award for outreach and engagement efforts in ethnically and racially diverse communities that have been hardest hit by the COVID-19 pandemic. 
The award supports teams in 11 states established as part of the NIH's CEAL Alliance. These teams received initial funding to immediately create CEAL programs in these areas. CEAL awardees have long, successful histories of community-engaged research.
Mona N. Fouad, M.D., M.P.H.
University of Alabama at Birmingham
Sairam Parthasarathy, M.D.
University of Arizona College of Medicine, Tucson
Arleen F. Brown, M.D., Ph.D.
University of California, Los Angeles
Olveen Carrasquillo, M.D., M.P.H
University of Miami
Tabia Henry Akintobi, Ph.D., M.P.H.
Morehouse School of Medicine, Atlanta
Marie A. Krousel-Wood, M.D.
Tulane University, New Orleans 
Erica Marsh, M.D.
University of Michigan, Ann Arbor
Caroline Compretta, Ph.D.
University of Mississippi Medical Center, Jackson
Anissa I. Vines, Ph.D.
University of North Carolina, Chapel Hill
Paul Juarez, Ph.D.
Meharry Medical College, Nashville, Tennessee
Jamboor Vishwanatha, Ph.D.
University of North Texas Health Science Center, Fort Worth
Linda Squiers, Ph.D.
Technical Lead
Technical and Administrative Support and Coordination (TASC)
RTI International
Partnering with Communities
You can find more information on how CEAL is working with communities to address COVID-19 in our CEAL Fact Sheet (PDF, 496KB).
NIH COVID-19 Response
The leadership and expertise of the National Institute on Minority Health and Health Disparities (NIMHD) and the National Heart, Lung, and Blood Institute (NHLBI) drives CEAL's NIH-wide community engagement effort focused on addressing the major impacts of COVID-19 on specific communities.
For more information on the larger NIH response to the COVID-19 pandemic, please visit the NIH coronavirus page.
See New Resources
Bookmark the CEAL home page and check back often for new resources.
Visit CEAL Home