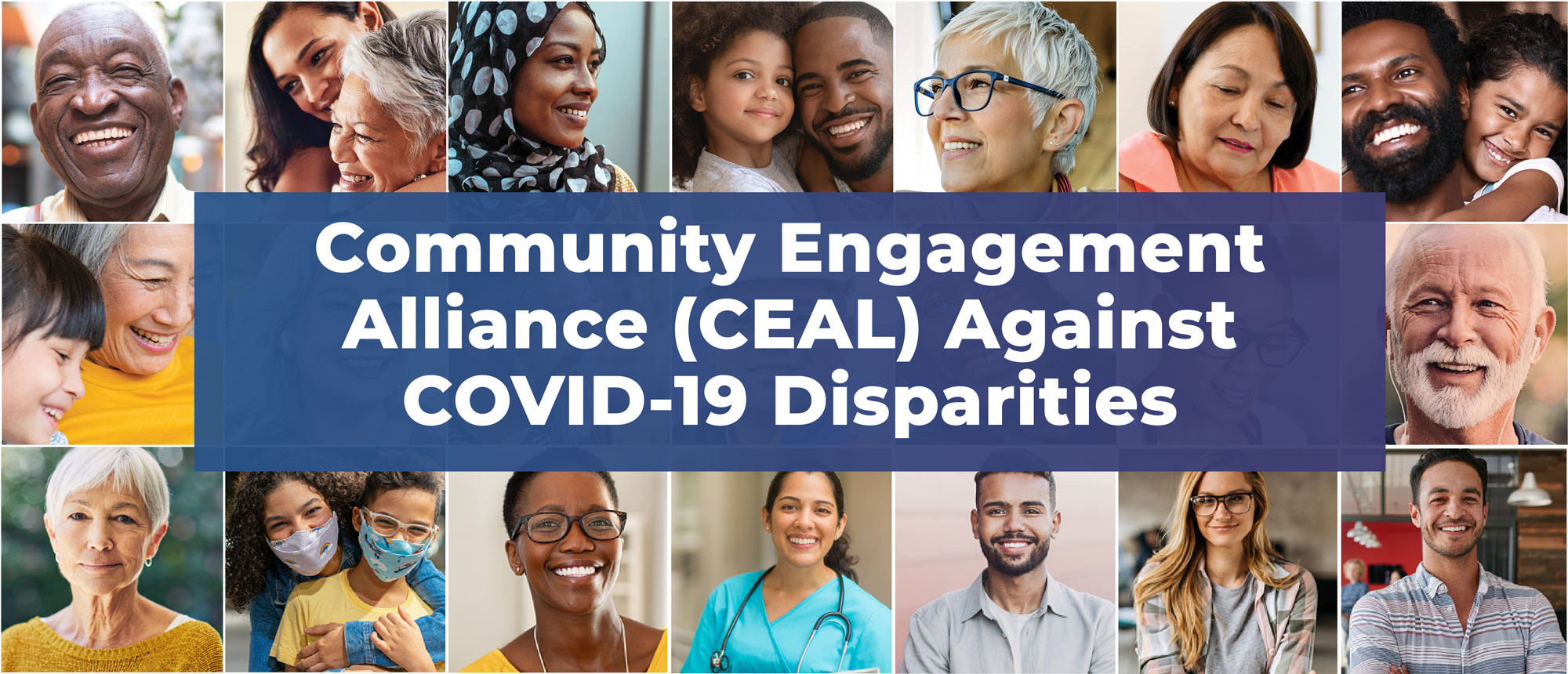 Community Engagement Alliance (CEAL) Against COVID-19 Disparities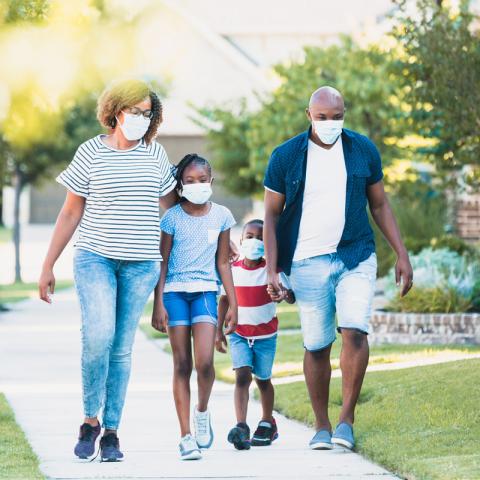 In the United States, COVID-19 has taken a greater toll on communities of color.
CEAL focuses on addressing misinformation around COVID-19, engaging trusted partners and messengers in the delivery of accurate information and educating communities on the importance of inclusion in clinical research to overcome COVID-19, and most importantly, health disparities. This is especially important for people unduly burdened by COVID-19 such as African Americans, Hispanics/Latinos, and American Indians/Alaska Natives, who account for over half of all reported cases in the United States. 
CEAL's research teams also conduct research on the most effective strategies for ensuring inclusion and for engaging, educating and increasing awareness within these groups about vaccine and treatment clinical trials to prevent and treat the disease.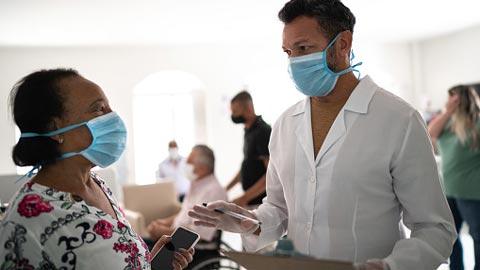 Engaging and Building Awareness
CEAL engages trusted members of communities and seeks input on approaches to address misinformation and mistrust and to raise awareness about the pandemic as well as efforts to combat it.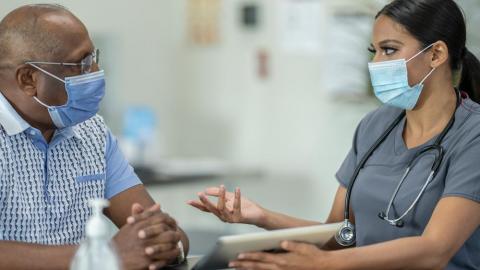 Fostering Inclusion
CEAL research works to evolve strategies that ensure that COVID-19 prevention and treatment clinical trials include the groups of people who are most affected by the pandemic.                                                                   
What You Can Do
Image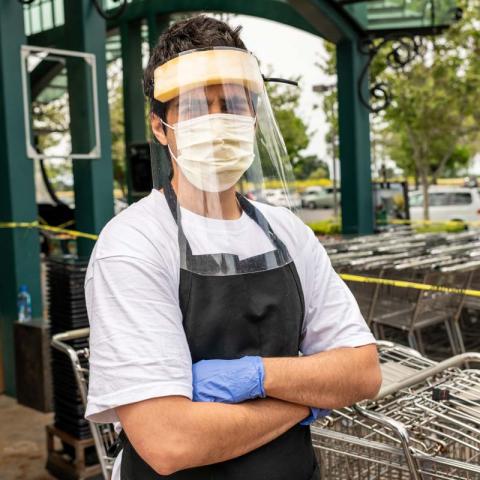 What You Can Do
Your role in CEAL is critical. By sharing resources with your communities and networks you can help address vital information needs.
CEAL provides trusted community leaders with resources to help raise awareness and educate about COVID-19, while also promoting the importance of inclusion in clinical trials. This role is about sharing clear, accurate information about COVID-19, as well as about clinical research and health disparities in general.